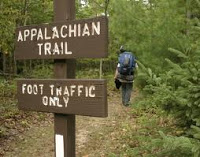 Timeshares plus the Appalachian Trail can equal vacation magic. The Appalachian Trail is an amazing trail that stretches over 2100 miles across 14 eastern U.S. states. It goes from the hot, southern climes of Georgia to the most northern reach of the continental U.S. in Maine.  An unofficial extension continues on into Canada.
The Appalachian Trail offers varied natural beauty as it winds from lowlands in the south up through subalpine regions, and even some true alpine areas where you might find yourself above the timberline.
Out on the trail you have the rare opportunity to encounter any one of 2,000 rare, threatened, or endangered plant and animal species. You'll also have a chance to see more customary animals such as deer, elk, and moose. Black Bear sightings are especially common in the
Shenandoah National Park
 and the New Jersey sections.
Along the entire length of the Trail, hikers encounter "Trail Magic." These are the "Appalachian Trail Angels" that volunteer as guardians and good-Samaritans for the hikers and day backpackers. Many do their good deeds anonymously – you might come through a thickly wooded area into a clearing to find coolers alongside the trail, filled with bottles of chilled water and cans of cold beer.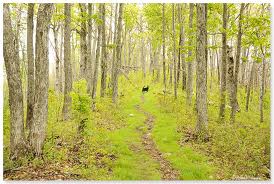 Other Angels offer their version of Trail Magic by inviting hikers
to a free barbecue meal at their home. These volunteers can serve up to 2000 meals over the course of a season. And still other Angels will give you a free ride to the trailhead and then back to your timeshare.
The hikers of the Appalachian Trail have created a sub-culture of "thru-hikers" – those who make the entire 2100-mile trek in one season, generally a six-month commitment. Thru-hikers have "hiker handles" – names by which they are known along the Trail, and that become infamous in Appalachian Trail lore. 
If you'd like to hike the Appalachian Trail, but aren't quite ready for the thru-hiker experience, you can easily do day trips by having comfortable accommodations with budget-friendly
timeshare rentals
 as your hub, available in every state that the Trail crosses.
An amazing three to four million people hike some portion of the Appalachian Trail every year. But that number is spread out over 2100 miles, 14 states, and an entire season. This is one activity where you can feel completely alone, enjoy a silent and precious communion with nature, and at the same time know you are not alone if are you're ever in need of help, or just want to make new friends.
Photo Credit (top): appalachiantrail.com
Photo Credit (center): appalachiantreks.blogspot.com
Categorized in: Appalachian Trail, Appalachian Trail Angels, Shenandoah National Park, timeshare rentals, timeshare vacation, Trail Magic