We're well into the year now, so how are you doing on your New Year Resolution to keep in shape? There's a way to have a great timeshare vacation and use that time not only to have fun but to get into shape and ready for the summer at the same time.
Thanks to our friends at Reuters for these three great destinations ideas where you can not only find budget-friendly timeshare rentals, but each offers its own unique solution for play and workout.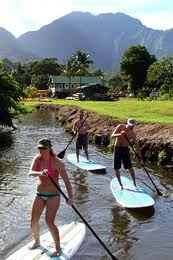 1. Hanalei Bay, Kauai. Paddle Boarding.
Are you up for stand-up paddle boarding? All of Hawaii is well-known as an outdoor paradise for getting exercise. Everything is available from surfing to biking down the slope of a volcano. And now there's stand-up paddle boarding – a sport and exercise phenomenon that is growing exponentially. You get upper arm workout when you paddle, as well as strengthening those abs as you try to balance and stay on the board. While Hanalei Bay can have strong surf swells much of the year, during the summer from May through August it's flat – perfect for beginning paddle boarding.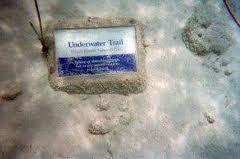 2. St. John, US Virgin Islands. Snorkeling. 
You can snorkel in many places around the world, and there's no doubt that snorkeling provides a great workout for the entire body. So why not combine the exercise and joy of snorkeling, with 
unimaginable
 natural beauty? The island of St. John is 
accessible
 only by ferry, and two-thirds of the island is made up of the Virgin Islands National Park. That gives you 35 amazing white sand beaches from which to choose.
And one of the best snorkeling areas – Trunk Bay, which has the fun underwater snorkeling trail. Sign posts not only guide you along, but also inform you about the various species of colorful tropical fish that you're in the midst of.  Of course, St. John offers numerous other outstanding snorkeling spots, including Hawnest Bay and Cinnamon Bay. Accessible on a trail that takes you past the Annaberg Sugar Mill ruins is Watermelon Cay where you can snorkel among sea turtles and graceful rays.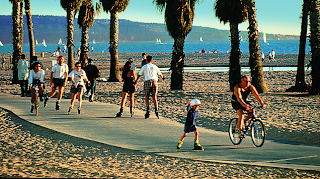 3. Los Angeles, CA.  Biking and Rollerblading
Only a handful of locations can provide a pedestrian-only route the length of which is almost a marathon – and none can do so while providing a view of one of the most beautiful beach areas in the world. "The Strand" is a 22-mile bike path that runs from Will Rogers State Beach in Pacific Palisades, California to Torrance County Beach.
The route passes landmarks such as the famous Santa Monica Pier and the infamous boardwalk of  
Venice
Beach.  If you've seen people rollerblading on TV or in movies, most likely it was filmed along "The Strand." Rental locations and public restrooms are about every half mile.
Photo Credit (top):  kauaikolea.wordpress.com
Photo Credit (center):  threebestbeaches.com
Photo Credit (bottom):  discoverlosangeles.com
Categorized in: Kauai timeshare rentals, Southern California timeshare rentals, St John timeshare rentals, timeshare, timeshare rentals, timeshare vacation