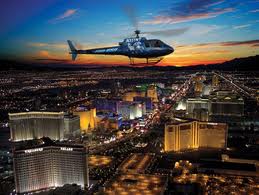 Las Vegas may be renowned as the party capital of the U.S., but few appreciate the wide range of activities that are accessible from this fun-packed resort. Aside from 24 hour bars, nightclubs and spacious casinos, there are also places of stunning natural beauty and vast planes for outdoor enthusiasts to indulge in thrill seeking experiences. 
With this in mind, it is time to consider how best to enjoy your Las Vegas timeshare vacation, and devise an itinerary that provides fun for people of all ages.
Experience the Excitement of the Valley of Fire:
The grand and expansive Nevada desert provides an idyllic backdrop for any outdoor enthusiast, especially those who enjoy fast paced quad biking or motorcycling. With sweeping sand dunes, sandstone cliffs and red rock formations illuminated by a the light of the golden sun, the Valley of Fire Quad Adventure combines pulsating action and adventure with the
splendor
of unusual and awe-inspiring sights.
Take an Air Trip Over the Grand Canyon:
A trip to Las Vegas just isn't complete without a flight over the Grand Canyon, and this natural marvel stands as one of the most breathtaking sights in the world. With events organizers such as Chillisauceproviding flights that traverse the whole of the Canyon and its numerous rims, you are guaranteed to get the most from the experience and take a series of photographs that will provide a lifetime of memories.
Fly the Strip and See the Sights:
Of course, if you are a fan of flying then there are other options that you can pursue. Flying the famed Las Vegas strip (see photo) is one of the most popular, as you take to the skies in a luxury helicopter and traverse the full length of one of the world's most famous locations. With bright neon lights that illuminate famous landmarks such as Caesars Palace, the Bellagio and Mirage hotels, there is a unique opportunity to enjoy a stunning aerial view and capture a number of memorable photographs.
Las Vegas is one of the few places in the world that you must see in your lifetime, but for a number of reasons that are not often associated with this iconic venue. With an open mind you can enjoy aspects of Las Vegas that are all too often overlooked, and experience a vacation that offers something to people of all ages.
Our guest author is Lewis Humphries, a professional blogger with a passion for travel, events and marketing.
Chillisauce
is a leading UK event planning organization, and has created adventure travel experiences in locations across the world.
Photo Credit: bestofvegas.com
Categorized in: Grand Canyon, Las Vegas Strip, las vegas timeshare rentals, timeshare vacation, Valley of Fire