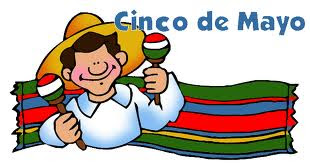 Plan a timeshare vacation to a city that really knows how to throw a great Cinco de Mayo party! While the Cinco de Mayo celebration originated as a commemoration of the victory by the Mexicans over the French occupational forces of Napoleon III on May 5, 1862, Cinco de Mayo has morphed into an American celebration of Mexican culture.
Below are three top cities in the U.S. where not only is Cinco de Mayo a great day, but you can find budget-friendly timeshare rentals for a great stay.
Los Angeles. A large percentage of the Los Angeles population is Hispanic, so its no surprise that Los Angeles hosts the largest Cinco de Mayo celebration in the world. So much so that typically the celebration starts a couple of weeks ahead, in order to get all of the parades and festivities in. This year special pride is taken with a Cinco de Mayo celebration at the new La Plaza (officially known as LA Plaza de Cultura y Artes). A cultural museum dedicated to telling the story of the Mexican origins of Los Angeles, it also showcases the evolution and contribution of Mexican culture to the city. Find a budget-friendly California timeshare rental – they start at just $93/night.
Las Vegas. Never a city to pass up the chance for a good party, the Las Vegas Strip lights up for Cinco de Mayo. Most casinos and clubs will be offering music and fun, along with wild specials on margaritas and you might even find a tequila-tasting or two. The Luxor's Tacos & Tequilas restaurant will be holding its second annual "CHiPS and Salsa" event, featuring drinks, food and – Erik Estrada. If you're looking for a show you can catch Latin comedian Carlos Mencia in his stand-up act at Treasure Island May 6. It's easy to have a budget-friendly stay with a Las Vegas timeshare rental that starts at just $50/night.
New York City. While typically the further east you go the smaller the Cinco de Mayo celebrations, New York City steps up to the plate with its annual "insanely cheap" Cinco de Mayo Pub Crawl. There is also the 20th annual Cinco de Mayo Mariachi – the Mariachi Real de Mexico seranades partygoers Mad Dog & Beans Mexican Cantina. Or you can show how strong you are by hopping a mechanical bull for the Cinco de Mayo Bullriding Fiesta at Johnny Utah's where you can also sample "the strongest margaritas this side of the Rio Grande." Midtown Manhattan offers great deals on New York City timeshare rentals that start at just $111/night.
Categorized in: California timeshare rentals, cinco de mayo vacation, las vegas timeshare rentals, New York timeshare, timeshare vacation