With graduation ceremonies in full swing across the country, this is a good time to suggest to graduates 3 top destinations in the world where a timeshare rental vacation is the perfect release valve after those long years of academic work. Treat yourself to one of these, suggested by Reuters: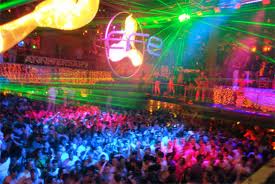 1. Ibiza, Spain. As one of the party capitals of the world and Spain's most stunning island retreat, Ibiza is known for its exotic nightclubs and warm, turquoise waters. This makes it a great getaway destination for grads looking for a young, hip crowd and lots of beach time. In Spain, nightlife is a way of life, and Spaniards, perhaps more than any other people, take their nightlife and partying to epic proportions. 
More importantly, starting right after graduation (in May) the island has its best summer weather with beautiful, clear, sunny days – perfect for those wanting to unwind and people-watch on the beach or just frolic among the waves. The summer months also attract some of the best DJs from all over the world, so at sunset the island transforms into a vibrant party that's fun for all.
Those looking for a romantic vacation after graduation often look right at Paris. This city is always a favorite among graduates looking for that quintessential European experience. Filled with art, fashion, food and culture, the City of Light offers a broad range of experiences.
You can luxuriate in an afternoon at a Parisian café, and visit the Eiffel Tower; or pay your respects to Jim Morrison and Oscar Wilde at Pere-Lachaise cemetery. If you're a wine enthusiast, a must-do is a visit to Willi's Wine Bar – over 300 wines and a hip atmosphere. Paris also offers great weather if you come right after graduation in May – the climate is mild, with warm and pleasant days. Take advantage and enjoy a particularly Parisian activity – a romantic stroll along the Seine.
Warm, dry summer days, amazing food and colorful locals makes Rome a fantastic post-graduation destination. Combining the old and new like few other destinations can, this city encapsulates the history and culture of Italy, with popular sites like the Colosseum, Pantheon, Trevi fountain and the Vatican.
Rome is also a great place to truly enjoy eating. Celebrate your graduation with the tastes of Italy by spoiling yourself with pasta, pizza, gelato and wine. Even though there is a bustling club scene, do as the Romans do and enjoy an all-afternoon "pasto alfresco" (lunch at an outdoor café), or an evening at a local piazza, to mingle with locals over a glass of wine or a cappuccino.
Source: TravelTicker/Reuters
Photo Credit (Ibiza): thestyletraveller.com
Photo Credit (Paris): flickr.com
Photo Credit (Rome): randylewis.org
Categorized in: Graduate, graduation vacation, Ibiza, Ibiza timeshare rentals, Paris, Paris timeshare rentals, Rome, Rome timeshare rentals