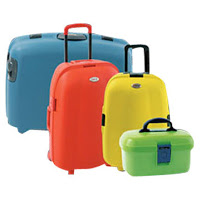 Lifestyle management includes healthy choices and management of stress, both of which you will find by taking a summer timeshare vacation. The movement to better our lives by such means as getting more exercise and improving our nutritional intake becomes more popular every year.  But the one aspect that still falls woefully short is giving ourselves – our bodies, our minds, and our spirits – the rest and respite we need for real health.
Study after study shows what we intuitively know is right – that vacations are necessary for our health. People who don't take vacations, the research shows, are many times more likely to develop coronary disease, have heart attacks, develop diabetes, and have fitful sleeping patterns, which certainly is not good lifestyle management.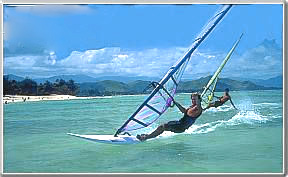 Vacations offer the perfect opportunities to take care of whatever ails you.  For example, if you have a sedentary job, physical activity might be just what you need. 
Many timeshare resorts offer tennis, golf, and volleyball and even such activities as softball and boccie ball tournaments.
 Or g
o to a resort that offers an active vacation, such as beach destinations where you can snorkel, swim, windsurf, and dive.
Have fun and get back into shape at the same time.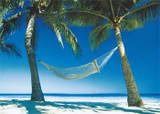 Maybe you are suffering from burnout and need pure relaxation. Try hidden getaways in mountain retreats such as the Great Smokey Mountains, the Catskills, or beautiful Lake Tahoe; or wonderful sand beaches where you can lay beside effervescent waves (think Aruba), or sway in a hammock (maybe Key Largo). With these kinds of vacations the cares of your world are sure to melt away and you'll feel relaxed and pampered.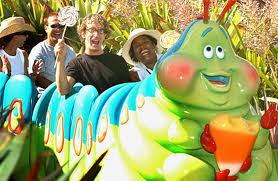 If you need a real break from reality – head to California for fun at Disneyland, or to Orlando for Walt Disney World, Sea World, or The Wizarding World of Harry Potter.  At each of these theme parks your one and only job – is to have fun. 
Although the best way to take a real break is to leave your Blackberry, lap top, and cell phone at home, a vacation of any kind is better than none at all. Follow through on your best intentions for positively managing your life, and include that vital vacation in your healthy lifestyle plans.
Consider budget-friendly timeshare rentals as the way to afford the vacation you need.  On
Maui
– the windsurfing capital of the world – timeshare rentals start at just $114/night. A
family vacation in the Catskills
can be had by staying at a timeshare rental for just $60/night. And stay in an
Orlando timeshare rental
 for an amazing $56/night.
Photo Credit (top): hawaiiactivities.com
Photo Credit (center): photobucket.com
Photo Credit (bottom): micechat.com
Categorized in: lifestyle management, Orlando timeshare rentals, stress management, timeshare rentals, timeshare resorts, timeshare vacations, Walt Disney World