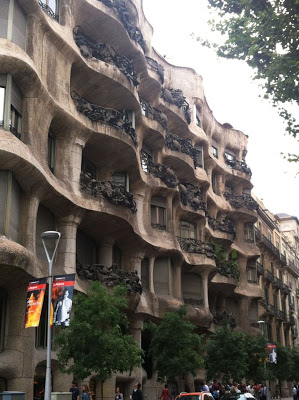 Casa Milà, better known as La Pedrera meaning the "The Quarry," in Barcelona, Spain. This "modernist" building was designed by architect Antoni Gaudí and actually built during the years 1905–1910. Submitted by Agnes DeCrites of Belgium.
The building was declared a World Heritage site by UNESCO in 1984, and is open to the public, including visits to the interior and the roof.
Submit your photo to #TravelTuesday! Just send it via email to us at: learnmore (at) redweek (dot) com. Let us know your name, where you are from, and where the photo was taken.
Categorized in: Barcelona, Casa Mila, Spain, timeshare travel