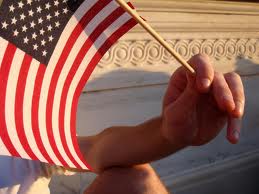 Hands down Washington, DC is the best place in all of America to celebrate the Fourth of July. It's easy to plan a timeshare vacation to our Nation's Captial for our Nation's Birthday.
An all-day event, Independence Day sparkles and shines from morning 'till night. It begins with a Patriotic blow-out of a parade up Constitution Avenue, and ends, after concerts, entertainers, food and fun, with spectacular fireworks displays all around the area. Learn about the terrific activities you can enjoy throughout the day with the fun Washington, DC, Fourth of July festivities.
Just before the fireworks show is A Capital Fourth Concert, which has become a tradition over the years, eagerly awaited by people all across the country, as it's also broadcast live on PBS. There's nothing like being there in person, though, so plan to get to the West Lawn of the U.S. Capitol Building early (many start showing up by 3pm for the 8pm show).
The National Symphony Orchestra and popular stars from Matthew Broadrick, to Kool and the Gang, to maestro John Williams, will celebrate America's 236th birthday with patriotic songs guaranteed to stir the heart and soul of every American.
The spectacular 4th of July Fireworks on the National Mall follows the concert. The fireworks will be launched from the Lincoln Memorial Reflecting Pool and light up the sky over the Washington Monument.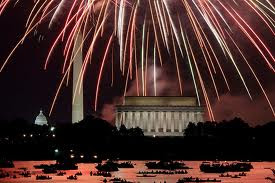 Some of the best places from which to view this awesome display of exploding sky rockets include: anywhere along the National Mall, the U.S. Capitol, the Lincoln Memorial, the Jefferson Memorial, East Potomac Park, and rooftop bars in Washington, DC, all of which are free. Requiring tickets for viewing are the rooftop of the W Hotel, and cruises on the Potomac River.
Great timeshare rentals can be found at the Wyndham Old Town Alexandria and the Wyndham Vacation Resorts at National Harbor. Both have access to the Metro – your best bet for getting safely and easily to the Fourth of July festivities.
Photo Credit: photos-by-amanda-blogspot.com
Categorized in: Fourth of July, timeshare rentals, timeshare vacation, Washington DC, Wyndham Old Town Alexandria timeshare rentals, Wyndham Vacation Resorts at National Harbor