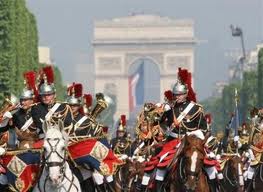 Bastille Day, July 14, is the premier public holiday in France, the equivalent of the 4th of July in the United States. If you have often heard the name, but don't know the story behind it, then don't worry, all will be explained.
If you are looking for a short break to Paris, then travelling during Bastille Day will mean you get to be part of an exciting street festival, with majestic fireworks. Think New Year's Eve, but with the warm sunny weather of mid-July. It all sounds pretty tempting. 


Make sure you learn the history behind it before you go, and you will be able to party like a local. Bastille Day commemorates the storming of the Bastille on the 14 July 1789. That much most people know. 


However, fewer people know that this was one of the most important events of the French Revolution, and the point at which the Parisian mob stopped being a bunch of badly organized looters, and started to be an organized uprising. For King Louis XVI, this was the beginning of the end, and within three years, he had a date with Madame Guillotine. 


The Bastille was a notorious prison in Paris, as well as an armory. By storming the Bastille, the rebels were able to free a number of political prisoners, as well as get their hands on some weapons. Unsurprisingly given the French suspicion of authority, this is a national holiday. 


Because Bastille Day is a national holiday, when it falls on or near a weekend, as it does in 2012, 2013 and 2014, the French take a long weekend, and party, French style. Those who live near enough to the coast often head there for a long weekend at the beach. The Bastille weekend is generally avoided if you are planning a beach holiday in France.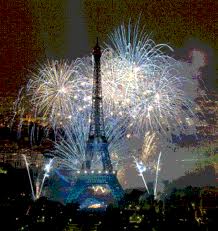 However, because of this exodus to the coast, the cities become relatively empty, and for the prospective tourist, this can make all the difference. Paris in particular has a festival atmosphere, and the fireworks in the evening have to be seen to be believed. 


So, if you are planning on joining your French comrades for Bastille Day, check out Paris timeshare rentals, and even timeshare rentals in London which is just a quick two hours away by EuroStar and the Chunnel. 


With some good research you might also find a good bargain when booking a flight. Although Paris is accessible by car and train, the busy roads, and for simple ease of access will mean that booking a flight is usually the best option. You'll be enjoying some of the best partying that France has to offer. 
Our guest author, Jamie Monteath, is a writer who takes an interest in travelling after living in many places around Britain including Fife, Edinburgh, London and Norwich. He ranges from a number topics like finding a traditional afternoon tea cafe in London to a great independent restaurant in north of Scotland.


Photo Credit (top): kidculture.wordpress.com
Photo Credit (bottom): thefrenchsampler.com
Categorized in: Bastille Day, Chunnel, Eurostar, London timeshare rentals, Paris timeshare rentals, timeshare vacation