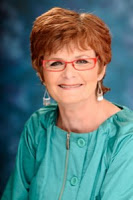 July's "Ask The Timeshare Crusader" question to Lisa Ann Schreier comes from Tiffany:
I bought my timeshare from what I thought was an Interval International resort but I keep reading about a company called RCI and other people have told me about other exchange companies. What's the story? 
Lisa Ann's Answer: 
The vast majority of resorts are affiliated with either Interval International (II) or Resort Condominiums International (RCI). That means that owners can trade or exchange within a network of resorts. Roughly, II has about 2,200 member resorts and RCI has about 4,100. Neither company owns the resort, they simply provide exchange services. In most cases, these are mutually exclusive companies, meaning that you can only trade/exchange within the network, not between.
There are also a number of smaller exchange companies that try to fill specific needs. Some of those companies are Dial An Exchange, SFX Preferred Resorts, Trading Places, and Crown Vacation Exchange. Unfortunately, this is where it can get tricky. Based on what you own, some of these secondary exchange companies may work for you, while others won't.
Each has their own rules and while most can compete with II and RCI on price, it's important to get a good understanding of the pros and cons of each company. For instance, owners of RCI Points repeatedly find themselves blocked from using anyone but RCI due to internal RCI rules. 
Timesharing Today magazine published a terrific chart in their July/Aug issue of all the current exchange companies, which is a helpful reference to have. Also be sure to check the RedWeek.com forums which are written by people with first-hand experience on exchanging.
Categorized in: Ask the Timeshare Crusader, Dial-An-Exchange, Interval International, Lisa Ann Schreier, RCI, Timeshare Exchange