Stay cool this summer with a trip to one of the top aquariums in the world. A timeshare vacation and exploring the watery domain of fascinating creatures is one way to chill out and beat the summer heat.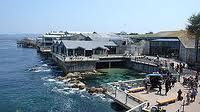 1. Monterey Bay Aquarium. Located on the site of the former Cannery Row sardine factory, the Monetery Bay Aquarium's tanks are enriched by water directly from Monterey Bay, which lies right outside the aquarium doors. Many exhibits of coastal California marine life include a multi-level tank that showcases a California giant Kelp ecosystem, and the million-gallon Open Seas gallery with huge view windows. 
The Aquarium is especially known for its exhibit of sea otters, and on view now is the newest member, Abby, a 5-year old female who was rescued as a newborn by the Santa Barbara Marine Mammal Rescue Center and hand-raised at Sea World San Diego. All reports are that Abby is happily settling in to her new home. 
A special Summer experience is Evenings by the Bay every Saturday and Sunday, June 30 – September 2. Have a complimentary taste of Estancia wine, munch on hor d'oeuvres and listen to live jazz, all included with your regular Aquarium admission. 
Check out California timeshare rentals.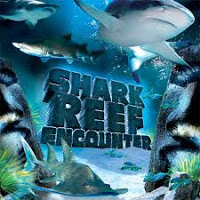 2. Sea Life London Aquarium. There is so much going on in London this year that there's a good chance you'll find yourself in Merry Old England. Head to the London Eye (you can't miss it), and right next door is a premier aquarium, where a new glass shark reef walk way will give you a close up look at 16 brown sharks and black-tipped reef sharks. The shark reef, "a celebration of one of nature's most magnificent and most misunderstood creatures," spans three floors and is dominated by a selection of imposing Easter Island statues. 
You won't want to miss the myth-busting Shark Academy, where you'll learn such things as why coconuts can be more deadly than sharks. 
Check out England timeshare rentals.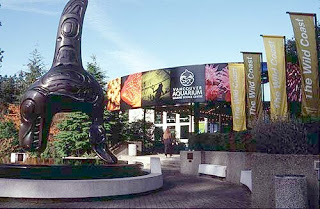 3. Vancouver Aquarium Marine Science Center. British Columbia's rich coastal waters can be explored at this aquarium which sits inside the city's famous Stanley Park. "The Treasures of the B.C. Coast" exhibit will introduce you to the astonishing array of cold-water marine life that live in nearby waters, including a Pacific giant octopus, cold-water coral, oozing hagfish, and brightly colored sea stars. 
Another of the aquarium's big draws is its collection of beautiful white beluga whales, exhibited in the "Canada's Arctic" gallery. Dolphins and the belugas can be seen in ever-changing shows throughout the day.  


The Aquarium offers a unique experience – the SleepOver. You'll be able to tour behind the scenes after hours, bed down in one of the main aquarium galleries, and are even given breakfast when you wake up. 


Check out Canada timeshare rentals. 
Photo Credit (Monterey): en.wikepedia.org 
Photo Credit (London): daysoutguide.co.uk 
Photo Credit (Vancouver): pro.rcip-chin.gc.ca
Categorized in: California timeshare rentals, Canada timeshare rentals, England timeshare rentals, Monterey Bay Aquarium, Sea Life London Aquarium, timeshare vacation, Vancouver Aquarium Marine Science Center