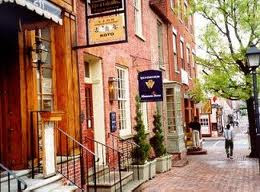 As the summer winds down and "back to school" looms ahead, many parents are trying to get that one last important trip in – taking the kids to Washington, D.C.
While there's no argument that a visit to our Nation's Capital can boost any student's enjoyment of learning American history, it's also a sure thing that Washington, D.C. can be an expensive city in which to find vacation accommodations for a family.
The answer is to stay in a budget-friendly timeshare rental. The Wyndham Old Town Alexandria is the perfect example of accommodations that are not only affordable for a family, but luxurious as well.
Alexandria, VA, played major roles in both the American Revolution and the Civil War. This resort is located in the heart of Old Town Alexandria (see top photo) where you can walk or take a trolley to numerous historic attractions.
The entire family will have fun participating in the "Alexandria Historical Scavenger Hunt" which meanders through Old Town with stops at some of the city's oldest and most historic addresses
A major supermarket is just a block away, making it easy to stock your timeshare kitchen for those all-important budget-savings meals and snacks.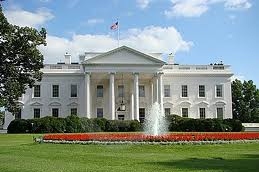 This resort is just a block from the Washington D.C. transit system, and just a 10-minute ride to the main attractions of our Nation's Capital such as the Mall with the Smithsonian museums, the Capitol Building, Arlington Cemetery, and the White House.
The Metro is one of the finest in the world – safe, clean, efficient, and easy to master. Up to two children 4-years old or younger ride free when accompanied by a paying passenger. Check out Tips for Riding the Washington, DC, Metro, and learn how simple it is.
A RedWeek member's review of the Wyndham Old Town Alexandria resort:
The resort was excellent. The view was great. We had a corner location and could see the Washington Monument from the window. Parked the car and didn't use it again until time to leave. We took the Metro to DC everyday and didn't have any problems. The people who work for the Metro were nice and helpful when we had a question. 


We walked down King St. to eat and shop. If you don't want to walk there is a free trolley every 15 minutes. The Metro is just down the street and also a Starbucks which I liked. I felt safe walking the streets which meant a lot to us. We didn't have any problems with reservations or anything like that and the staff was wonderful. 
Currently Wyndham's Old Town Alexandria resort has timeshare rentals starting as low as $69/night.
Photo Credit (top): wgasellshomes.com
Photo Credit (center): dreamstime.com
Photo Credit (bottom): wyndham.com 
Categorized in: Alexandria VA, Arlington Cemetery, Smithsonian, timeshare rental, Washington DC, White House, Wyndham Old Town Alexandria resort; Old Town Alexandria