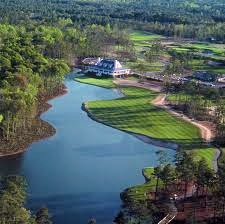 Planning a golf trip to Myrtle Beach, South Carolina, can be a bit overwhelming. Having to choose between hundreds of incredible area courses is a tough decision to make and unfortunately, you can't play every course unless you plan to move to the area permanently.
There are a few courses, however, that stand out from the rest. While there aren't really any bad courses along the Grand Strand, a select few will make your golf trip much more worthwhile.
1. True Blue Plantation (see top photo). Located on Pawely's Island True Blue Plantation is just a short drive south of downtown Myrtle Beach. Rated by Golf Digest as the #1 Public Course in Myrtle Beach, True Blue continues to awe golfers who come to play. As a former rice and indigo plantation, True Blue was designed by renowned course designer Mike Stranz and offers golfers breathtaking views as you make your way around the challenging yet relaxing course.
With different sets of tees on each hole, the course can be as short as 4900 yards for beginners or as long as 7100 yards for professionals. True Blue Plantation is also on Golf Digest's list of "America's Top 100 Public Courses".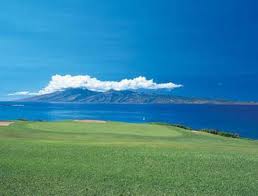 2. The Dunes Golf and Beach Club. The Dunes Golf and Beach Club is one of Myrtle Beach's oldest golf courses. In fact, it was the second golf course in Myrtle Beach, built back in 1949. Designed by the infamous Robert Trent Jones Sr., the course's design is what keeps players coming back year after year. Similar to True Blue, The Dunes Club is also ranked on Golf Digest's list of "America's Top 100 Public Courses" and has become somewhat of a local gem.
The Dunes Course is also home to one of the most famous holes in the country- the par 5 13th, otherwise known as waterloo. With a 90 degree dogleg right playing around alligator-filled Lake Singleton, the hole is an original by any standard.
The 13th hole, along with the entire course at The Dunes Club, is so well-known that several major events have been held here in the past, including several Senior PGA Tour Championships and, most notably, the U.S. Women's Open.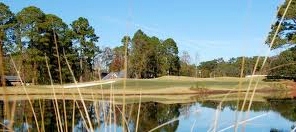 3. Hackler Course.  Perhaps one of the least well-known courses in the Grand Strand, the Hackler course is true a hidden gem of the area. Located on the campus of Coastal Carolina University, the Hackler is a recently renovated, par 72 golf course. It is the training grounds for Professional Golf Management students at the University and is maintained year-round.
The course also offers an all grass driving range complete with practice bunker as well as a 3,000 square-foot practice putting green. With an excellent tournament program as well as casual play environment, the Hackler is a must play while in the area.
For a more complete look into all area courses, check out Myrtle Beach Golf Holiday – the golf experts of the area. 
Myrtle Beach timeshare rentals start as low as $68/night.
Our guest author, James Zeller, is an online content and blog writer with experience writing about a variety of subjects including Myrtle Beach golf, travel, food, and fashion.
Photo Credit (top): golfdigest.com
Photo Credit (center): destinationtravelmagazine.com
Photo Credit (bottom): golfholiday.com
Categorized in: Myrtle Beach golf courses, Myrtle Beach timeshare rentals, The Dunes Golf and Beach Club; Hackler Golf Course, True Blue Plantation Golf Course