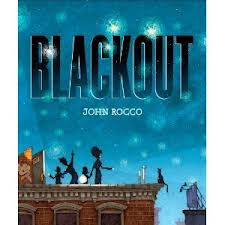 It's Back-To-School time, and that means it's time to settle down and focus on learning. No more carefree days on the beach. However, learning can still be fun, and timeshare rental vacations can be planned to do just that.
For example, team up with Disney!
As part of Walt Disney World's ongoing support of the Orlando Museum of Art, the company is sponsoring From Alice to Zeus: The Art of John Rocco, an exhibit on view through October 28, 2012. Rocco, who writes award-winning children's books and illustrates them, is a Disney Hyperion published author.
Rocco started his collaboration with Disney when he became a Disney Imagineer. He designed attractions for Epcot at Walt Disney World Resort and served as an art director for DisneyQuest.
Rocco studied illustration at the Rhode Island School of Design and School of Visual Arts in New York City. Following his 1991 graduation he collaborated with actress Whoopi Goldberg in creating the picture book Alice.
After returning to New York City in 2004 Rocco began writing and illustrating children's books – Wolf! Wolf!, Moonpowder, Fu Finds the Way – all published by Disney Hyperion Books. 
Rocco's most recent picture book, Blackout (published in 2011 by Disney Hyperion Books), was selected as the 2012 American Library Association Caldecott Honor for most distinguished American picture book for children.
The exhibit at the Orlando Museum of Art includes more than 60 preparatory drawings and finished illustrations by Rocco as well as rough sketches and doodles offering a "behind the scenes" look at the artist's creative process.
Rocco will appear at the Orlando Museum of Art on September 29 at 1:00 pm for a free presentation and book signing. This is a perfect opportunity for the kids to meet an author they probably already know, and see the process he goes through to create his art.
If you can't make Rocco's personal appearance, a visit to the Orlando Museum of Art during September or October to see Rocco's work is still a great way for kids to enjoy learning. During this "shoulder season" airfare is cheaper, and affordable Orlando timeshare rentals start at just $70/night. Disney timeshare rentals are budget-friendly, too, and start at just $129/night.
Categorized in: Blackout, Disney timeshare rentals, John Rocco, Orlando Museum of Art, Orlando timeshare rentals, timeshare rentals, timeshare vacation, Walt Disney World