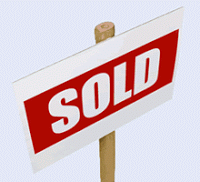 In this day and age reselling your timeshare can be complicated. If you've decided you could use some help take a look at our Full-Service Timeshare Resale option.
RedWeek now offers a full-service posting option where we handle the entire process: creating your posting, fielding inquiries, and ensuring a smooth, legal transfer.
What is Included?
Help identifying current market prices for your unit 
A review of your ownership so your posting is accurate 
Fielding inquiries from interested buyers 
Negotiating a final sale price 
Handling the entire closing: coordination among the resort, closing agent, buyer, and you 
Our partner, Fidelity Real Estate Agency (a licensed broker), handles all tasks where licensing is required 
What Does it Cost? 
$125 resale posting 
On successful sale: $399.00 or 3% of resale price (whichever is greater) 
How Do You Get Started? Fill out the forms that give us:
Ownership Information 
Unit Information 
Contact Information 
Questions? Send them to support@redweek(dot)com and we'll be happy to help.
Categorized in: RedWeek's Full-Service Timeshare Resale Option, sell a timeshare, successful sale, timeshare resale