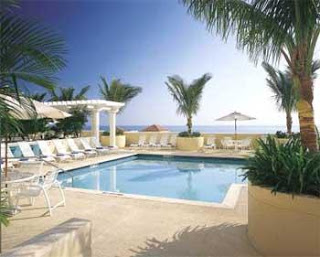 As RedWeek's September Newsletter mentions, the cold hard truth of today is that most families cannot afford to vacation like they used to. Job uncertainty, rising gas prices, and airline baggage fees are all barriers to getting away.
Timeshare rental availability is on the rise and travelers are reaping the benefits. By taking advantage of RedWeek's "by-owner rentals," families can stay at amazing resorts at bargain rates.
Rent a timeshare close by to save on those gas prices. Or, if you are going to fly, you can save on the airline luggage fees by packing light –  most timeshares have a washer and dryer included!
Featured below are three of the great deals for timeshare travel that are available right now.
1. Marriott's BeachPlace Towers, Ft. Lauderdale, FL. (See top photo) Situated on the "Gold Coast" of Florida, just 23 miles north of Miami, Fort Lauderdale is known as the "Venice of America" for its amazing intricate canal system. From its prime oceanfront location, this resort commands spectacular views of the Atlantic Ocean and the Intracoastal Waterway.
Marriott's BeachPlace Towers timeshare rentals start at just $128/night; Resales begin at $2,495.
One RedWeek reviewer said: We could not have been happier with our choice of staying here. The location directly across the street from the beach was very convenient, and our room had the most beautiful Intracoastal view of multi-million-dollar mansions and watching the yachts go by.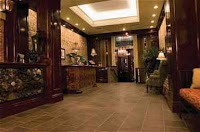 2. Wyndham La Belle Maison, New Orleans, LA. Just two blocks from the French Quarter, and within easy walking distance of popular Bourbon Street, the 100-year-old Franklin Press building has been transformed into a vibrant urban vacation experience.
Wyndham La Belle Maison timeshare rentals start at $125/night.
One RedWeek reviewer said: This is my favorite place to stay in New Orleans, and I have stayed here a number of times. I never rent a car, just take the airport shuttle to La Belle Maison, then walk everywhere I want to go or take one of New Orleans' fun streetcars.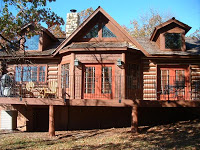 3. Big Cedar Wilderness Club, Ridgedale, MO. Nestled in the midst of the Ozark Mountains, this resort is the perfect Fall getaway. The warm Autumn days are just right for the many outdoor activities that include hiking, biking, boating, fishing, and golf. Head to nearby Branson for glittering nightlife.
Big Cedar Wilderness Club timeshare rentals start at just $57/night. Resales begin at $3500.
One RedWeek reviewer said: This is our favorite Midwest resort, and our favorite Bluegreen resort. The resort environment, décor, and amenities are First Class!!
RedWeek members have timeshare rentals listed all over the country and all over the world. Find one that will work for your family!
Categorized in: Big Cedar Wilderness Club, Branson, Marriott's BeachPlace Towers, timeshare rentals, timeshare resorts, timeshare travel, timeshares, Wyndham La Belle Maison