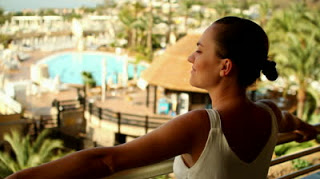 Now that the kids are back in school, a girlfriend getaway for you moms might be just what you're needing after a long summer of mom-duty. And this is more possible than you might think – with a timeshare rental.
It's hard to get yourself on the priority list, but you have read the articles, and have seen the experts on the talk shows, all saying that the best way for you to take care of your family is to take care of yourself first.
A girlfriend getaway with a timeshare rental can be easy on your family budget. You may have already learned about this as the perfect way to have a family vacation. All of those reasons also apply to a girlfriend getaway. The cost is much less than a hotel room, the accommodations are spacious and relaxing, and on-sight amenities provide easy access to enjoyable activities.
And a timeshare rental for a girlfriend getaway might just go one better – splitting the rental expense among friends can make the per person/per day cost downright cheap.
Say it's you, and 3 friends who also need a break, and let's explore a few ideas:
1. The Beach. In Florida a stay in a timeshare rental at Daytona Beach is just $100/night – $25/night for each of you. But wait – this is a huge 3-bedroom condo, so get a couple of more friends, and your per person cost is just $16.70/night!
2. Las Vegas. Want to really let your hair down and just have some fun? Las Vegas is a girlfriend getaway dream. And so are the prices for Las Vegas timeshare rentals. How about right on the Strip for just $107/night for 2 bedrooms and 2 baths? That's just $26.75/night each to be right in the middle of the action!
3. New York City. How much fun can a group of gals have than being in the center of the shopping and cultural capital of the U.S.? Hotel rooms can be prohibitively expensive in mid-town Manhattan, often over $500/night for one cramped room. However, there are several New York City timeshare rentals available right in Manhattan, that can start in the off-season as low as an amazing $114/night. That's just $28.50/night each to be in the heart of the city!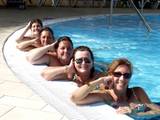 4. A Nearcation. With over 6,000 timeshare resorts worldwide, there's bound to be one within a two- or three-hour drive of where you all live, keeping transportation costs down and still providing a great timeshare rental getaway, and a relaxing time with good friends.
A girlfriend getaway offers you a much needed break and returns you to your family relaxed and ready to take on the world again, and can be oh, so easy on the family budget with a timeshare rental.
Photo Credit (top): footage.shutterstock.com
Photo Credit (bottom): photobucket.com
Categorized in: budget-friendly timeshare rentals, girlfriend getaway, las vegas timeshare rentals, New York City timeshare rentals, timeshare rental, timeshare rentals in Daytona Beach