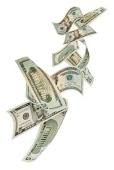 It's never been more important to manage your money well and unfortunately that extends to your vacations too. Although a timeshare vacation can represent very good value for money in terms of what you spend on your accommodation, if you aren't careful the extra costs can soon add up.
Here we look at a few ways that you can successfully make your spending money go further on a timeshare vacation.
1. Consider your travel costs.Many people don't consider the cost of travel before they choose their timeshare, but it makes sense to do so. It might be a lovely idea to choose a far flung destination, providing you many opportunities to explore somewhere completely new, but the cost of plane travel will soon mount up.
Choosing somewhere closer to home will therefore represent a cheaper travel option and with so many destinations and resorts to choose from, you won't feel like you are making a compromise, so it is worth exploring this option.
2. Plan in advance.If you're going abroad you can buy your foreign currency when you arrive at your destination, but it often works out cheaper if you can arrange it before you travel.
Make sure that you shop around to get the best deal; this is where the internet comes in very handy to compare the various providers of this service. Something to be aware of is the commission that might be charged, particularly if you are exchanging a large sum of money.
The internet is also great for comparing the price of travel insurance, which you should never be tempted to go without; if you holiday more than once a year multi-trip insurance can work out cheaper.
If you aren't taking your own or hiring a car on your vacation, you might be able to book a travel card in advance for unlimited use of buses, trains, the underground or trams in your destination. This can provide you with significant savings and also means that you don't need to worry about having the right change each time you want to use public transport.
3. Eat in more often.One of the most enjoyable aspects of any vacation is trying the local cuisine and that invariably involves eating out in restaurants. We're not saying to avoid eating out altogether, but to utilize your timeshare kitchen at least as many times as you dine in a restaurant; that way you can strike a good balance.
Visiting local markets and food stores can be a fun experience, particularly for younger members of the family. Encourage them to select different fruit and vegetables to those they would usually eat at home and try some of the more unusual meat and fish that might be offered.
The local vendors can be a great source of knowledge about how traditional foods can be prepared and cooked, so strike up a conversation with them for some ideas.
4. Make use of free attractions.Outdoor activities such as a day at the beach or park, a walk along a forest trail or a bike ride can be enjoyed by the whole family, but at minimal cost; they will help you to keep fit while you're away too.
And choose a timeshare resort that includes its own free activities on site. Many are available when you stay in a budget-friendly timeshare rental.
Our guest author, Laura Burton, is a freelance travel writer originally from Phoenix, AZ, but currently writing from Sardinia where she has family.
Categorized in: currency exchange, free attractions, managing vacation money, timeshare kitchen, timeshare rental, timeshare vacation, travel insurance