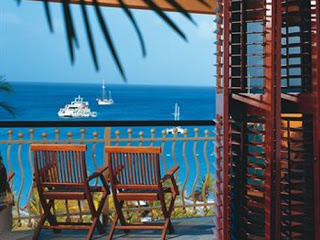 If you own a timeshare today is your day! November 1, 2012, has been declared the first annual International Timeshare Appreciation Day. Lisa Ann Schreier, The Timeshare Crusader, started it all.
"I invite people and organizations from around the world to join together and celebrate all the great things about timeshare…and there are many!" says Schreier.
This day is supported by such organizations as The National Timeshare Owners Association, Dial-An-Exchange, Worldwide Hypermarket, ResortCom, and Grand Pacific Resort Management.
Ed Hastry, president of the National Timeshare Owners Association, and one of the first supporters of this celebration, says, "Sure, there's lots of things that can be done better in timeshare, but I love this idea because it reinforces the underlying thought that timeshare is a terrific way to vacation."
Francis Taylor, CEO of Dial An Exchange, was also quick to join in. "Earmarking a day to bring positive attention to the timeshare industry, and to the many very happy owners of vacation ownership products, is a fantastic concept," says Taylor.
"Being a service provider to this great industry, we know firsthand that owners from all walks of life, and from countries all around the world, hold their vacation ownership in high esteem and view their ability to enjoy an affordable 'time out' from their hectic lifestyles is enhanced dramatically by being involved with timeshare," continues Taylor.
Phil Watson, chief executive of Europe's leading timeshare resale company, Worldwide Timeshare Hypermarket, is also in full support of this celebration. "Every day we hear silly, petty negatives about timeshare which are generally unfounded, so I'm really happy to support something that puts a real positive spin on what I believe to be the best way to holiday," says Watson.
Nigel Lobo, COO of Grand Pacific Resort Management is equally enthusiastic about this first-ever timeshare appreciation day, saying, "We have over 50,000 owners in the United States and Canada who are passionate about their timeshare ownership, and we are very committed to a lifetime of memorable vacations. We're 100 percent behind the movement to hear all the good things about shared ownership vacations."
Schreier encourages timeshare owners and timeshare organizations to spread the good news about timeshare through word of mouth, blogs, Facebook and Twitter on November 1st and throughout the year.
Schreier has designated the hashtag #YES2TIMESHARE for the cause as well as started the International Timeshare Appreciation Day Facebook Page.
Photo Credit: gogobot.com
Categorized in: #YES2TIMESHARE, Dial-An-Exchange, Grand Pacific Resort Management, International Timeshare Appreciation Day, Lisa Ann Schreier, ResortCom, timeshare, timeshare crusader