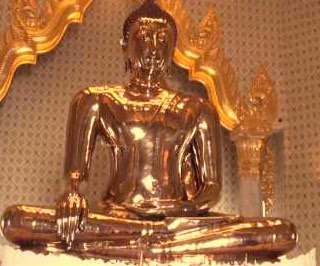 Throughout the centuries, countless travelers have marveled at the beauty that is the country of Thailand. At the center of this majestic country is its capital city, Bangkok. This magical city is known for the beauty of its Buddhist temples, its exemplary examples of architecture and even its tourist entertainment industry.
When you plan your timeshare vacation to Bangkok, don't miss these 5 places for the best experience.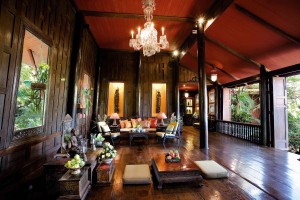 #1) Jim Thompson House. Although Jim Thompson was a New York based architect who first came to Thailand as a soldier in World War II, he is best known for being the forefather of the Thai silk industry. In his house are collections of Asian art and silk. There is also an art center on the property.
Famous in Thailand during his lifetime, Jim Thompson disappeared into the jungles of Malaysia in 1967, never to return. His home has been turned into both a museum and a tribute to a bigger than life personality.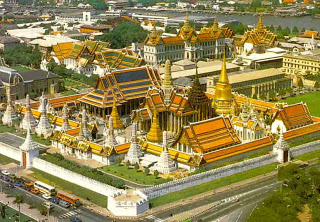 #2) Grand Palace. Thailand's Grand Palace is home to Wat Phra Kaew, which is translated as "Temple of the Emerald Buddha." At almost all times, the temple is full of locals with joss sticks, gold leaves and candles making offerings to the Emerald Buddha.
If you decide to visit this temple, know that you need to wear appropriate clothing. Items such as skirts, shorts, sandals and revealing clothing are not allowed. If you're wearing prohibited clothing items, sarongs are available for use by visitors.
 #3) Chinatown. Travelers have pronounced Bangkok's Chinatown to be one of the most electric, vibrant areas in an already spirited city. It's a place filled with food vendors, markets and temples. One of the most famous ones is Wat Traimit, home of a 700 year old 5 ½ ton Buddha (see top photo), the largest one in the world.
There's also Mangkon Kalawat, a very busy temple that's always filled with incense and worshipers.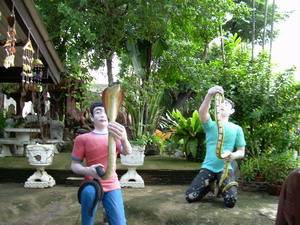 #4) Queen Saovabha Institute's Snake Farm. Visiting Bangkok doesn't have to be all about visiting temples. If you want an offbeat way to spend time in Bangkok, go to the Queen Saovabha Institute's Snake Farm.
If you're a snake lover, the Snake Farm houses over 35 species, a 100 seat arena that's set aside for venom extraction and snake handling shows for the brave. If you and snakes aren't on the best of terms, the indoor facility features a museum and an exhibition about snake evolutionary history and medicine, a research center and interactive demonstrations.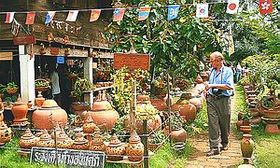 #5) Ko Kret Island. Ko Kret Island is located on Bangkok's Chao Phraya River. The area is known for its ceramics and khao cher, a rice dish served with fragrant water and side dishes that are hard to find outside of Bangkok.
The island doesn't have the urban, gritty feel of Bangkok's mainland. The roads are largely free of traffic, there's an overarching rural feel to the bike friendly area and the island is so small that the entire place can be traveled by foot.
From its temples to its snake sanctuaries, Bangkok is one of the liveliest epicenters of the Asian continent. Going to some or all of these tourist destinations could give you a rarefied glimpse into the world of a spiritual, peace loving culture.
Check out timeshare exchanges at Bangkok's Grand Tower Inn. Numerous Thailand timeshare rentals are also available.
Our guest author is Dillon Michaelson from InsanelyCheapFlights.com. For finding cheap flights to various destinations across the globe, do check their travel portal today.
Photo Credit (1): asemus.museum.org
Photo Credit (2): worldtourismtime.blogspot.com
Photo Credit (4): photos.igougo.com
Photo Credit (5): Thaiwaysmagazine.com
Categorized in: Bangkok, Grand Tower Inn, Ko Kret Island, Queen Saovabha Institute, Thailand timeshare rentals, timeshare exchanges, timeshare rentals, timeshare vacation, Wat Traimit