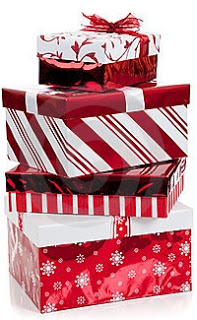 Anyone on your list who likes to take a timeshare vacation will appreciate how these Apps will make the entire trip easier, more convenient, and fun. And, these travel Apps are free:
1. Kayak. This mobile app helps take the stress out of trips by letting you track flights and find a car rental.
Price: Free
Available for: Android, iPad, iPhone,Nokia devices, Windows Mobile 7
2. TripIt. A must for families or frequent fliers, simply forward airline and car rental booking confirmations to a designated TripIt email to sync itineraries with your mobile device and calendar, which you can then share with family, friends and co-workers.
Price: Free
Available for: iPad, iPhone, Android, Blackberry andWindows Phone 7
3. RoadNinja. Hit by a Burger King craving on the road? In need of a pharmacy pronto? Wondering how much further the next rest stop really is? RoadNinja will tell you.
Search by name, or browse through categories like Food, Gas, Lodging and 24-hr Pharmacy, to find what you're looking for—and have RoadNinja navigate you there. Tap the promotions icon to learn about specials and savings from nearby chains.
Price: Free
Available for: iPad, iPhone and iPod Touch
4. Photogram. Adults and kids will love this fun app, which lets you make virtual postcards out of photos on your mobile phone. Choose a theme (like Airmail or Sandcrab Shuffle, created by independent artists), write a message, and send to family and friends via email or your favorite social network.
Price: Free
Available for: iPhone
Bonus Ideas – These Apps have a small charge:
1. Trip Journal. It's like a scrapbook, but on your phone. Integrated with social networks like Facebook and Flickr, Trip Journal uses Google Earth so you can document your location through photos and video, and even pinpoint the exact route you took to get there.
Price: $2.99
Available for: iPhone or Android
2. Flight+. Frequent flyers will love this app that tracks flights happening at almost every airport worldwide. Additional features include real-time information on any gate changes or flight delays, as well as maps and weather for your ultimate destination.
Price: $2.99 for: iPhone and iPod Touch
Price: $4.99 for iPad
When you give these Christmas gifts your recipients will head out on their timeshare rental vacation relaxed and confident that their timeshare vacation will be as good as you can help make it.
Categorized in: free travel apps, RoadNinja, timeshare, timeshare rental, timeshare traveler, timeshare vacation, TripIt