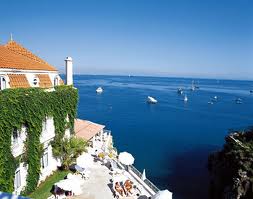 Portugal in Central Europe has a warm, temperate climate which is a paradise for all those facing cold weather and very little sunlight during the winter. In addition, Lisbon, the capital city, boasts golden beaches with crystal clear water to present ideal conditions for lovers of surfing.
Whether it is board surfing, wind surfing or kite boarding, beaches in Lisbon provide a great place to all those nature lovers looking for a fun way to keep fit on vacation.
One unique feature of the morning climate here is a cool breeze that provides ideal surfing conditions. On top of this is the fact that there are different types of waves to attract surfers of all hues from novices to those who are real pros.
Because Portugal is situated west of Spain, the beaches near Lisbon get many swells presenting variety of wave sizes. Thus surfers and even novices find conditions that suit them. For beginners, there are many schools that offer packages for beginners to make them learn surfing.
Reaching beaches from your Lisbon timeshare is a very easy task as one can either take a taxi or get to these beaches through bus in under an hour.
Though there are many places that present perfect surfing conditions, special mention must be made of Ericeira and Guincho that are always crowded because of excellent facilities and conditions for surfing.
In these places, swells of 6 feet are common, but swells assume a size of 15 feet or more making it very exciting for experts.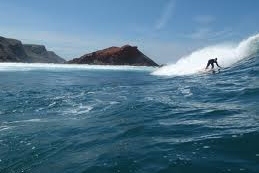 Summers are good for the beginners with wave sizes of 3-5 feet making it easier for them. Ericeira is about 35km from Lisbon and is a seaside town that has Ribeira d'Ilhas Beach which is considered to be one of the best beaches in entire Europe, as far as surfing is concerned. In this small town, there are dozens of beaches with good surfing conditions.
One of these is Coxos Break point, which is ideal for the pros with very challenging surfing conditions. The town has Ericeira Surf Club that has been organizing surfing championships for the last 15 years. The club also operates a school where trained experts provide surfing lessons to those interested in learning surfing skills.
Guincho beach, which is just 5 km from Cascais town and falls within Lisbon district, is another popular surfing destination. There are tourists doing surfing, wind surfing, and kite surfing all year round on the beaches of this place. Winds coming from north make it ideal for windsurfing with swell sizes being just right for beginners.
Check out all European timeshare rentals, exchanges, and resales.
 
Our guest author, Jenny, is a stay at home mom who loves to read about variety of topics, and then shares her thoughts with others. She is a big fan of keeping fit exercises and healthy products, extremely happy with the raspberry ketones side effects. Jenny is currently living in London, but loves to travel, meet new people and visit different places.
Photo Credit (top): concierge.com
Photo Credit (center): wannasurf.com
Categorized in: buy a timeshare resale, Europe timeshare rentals, Guincho Beach, kite boarding, Lisbon surfing, Portugual, timeshare exchanges, timeshare travel, wind surfing