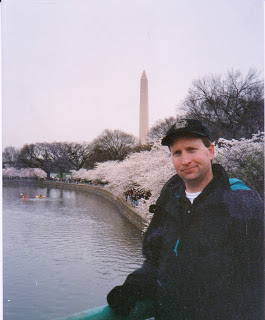 Cherry trees around the Tidal Basin in Washington, D.C. Submitted by Wanda P., Indiana. 
Read about the National Cherry Blossom Festival held every spring in our Nation's Capital. Plan a timeshare vacation for this year's festival, March 20 – April 14, 2013.  Peak bloom is predicted to be April 3-6.
Washington, D.C., timeshare rentals at the Wyndham Old Town Alexandria start at just $80/night.
Submit your photo to #TravelTuesday! Just send it via email to us at: learnmore (at) redweek (dot) com. Let us know your name, where you are from, and where the photo was taken.
Categorized in: National Cherry Blossom Festival, timeshare rentals, timeshare travel, timeshare vacation, traveltuesday, Washington DC, Wyndham's Old Town Alexandria