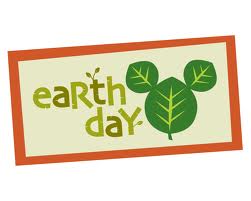 Did you know that Earth Day, the Disney Worldwide Conservation Fund, and Disney's Animal Kingdom all share the same anniversary date, April 22?
Take a timeshare vacation to Walt Disney World to see how all three have a lot in common – with a shared mission to inspire people to make the world a better place for all its inhabitants.
The Disney Worldwide Conservation Fund (DWCF) was established in 1995 on Earth Day, and since then, it has awarded more than $20 million to programs in 112 countries.
The Disney Worldwide Conservation Fund and The Walt Disney Company Foundation have contributed more than:
$5.6 million to protect birds 
$2 million to conserve primates, including chimpanzees and gorillas 
$1.4 million to study lions, tigers, leopards and other cats 
$1.2 million to research and protect elephants 
$1.1 million to conserve sea turtles 
$1 million to protect rhinos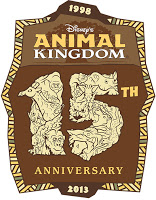 Disney's Animal Kingdom opened in 1998 and is celebrating its 15th anniversary this year. Here are a few of the details of what's planned for the park's anniversary with the Earth Day Party for the Planet:
1. In "Africa" children learn how to identify animals by observing tracks and other clues.
2. In "Asia" families find out how choosing "green" products can make a big difference for wildlife and nature.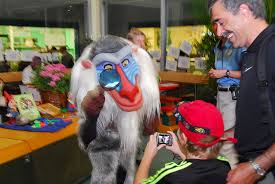 3. At Rafiki's Planet Watch, families discover fun ways to spend time in nature and participate in activities inspired by the Disneynature films African Cats, Chimpanzee, and Wings of Life.
4. Guests also can talk with cast members who work on conservation projects around the world. Families can visit with specialists from Elemental Nursery and Just Plumerias, who will be on hand to feature their beautiful plants and topiaries, along with special guest appearances.
5. There will be face painting with a variety of animal images and the opportunity to pose for a fun portrait.
Plan a timeshare vacation to Disney's Animal Kingdom any time during the year, where you'll learn about wildlife conservation, and even have an opportunity to get up close and personal to many of our planets most amazing, and endangered, animals.
Check out timeshare rentals at Disney resorts, including the Villas at Disney's Animal Kingdom.
You will also find many budget-friendly Greater Orlando timeshare rentals available.
Categorized in: Disney Resorts, Disney Worldwide Conservation Fund, Disney's Animal Kingdom, Earth Day 2013, timeshare rentals, timeshare vacation, Villas at Disney's Animal Kingdom