'Tis the season to get lost in the best displays of wildflowers in the nation, suggests the April RedWeek Newsletter. Plan a springtime timeshare vacation where from tulips to poppies, lupine to columbine, fields of wildflowers draw visitors from around the world.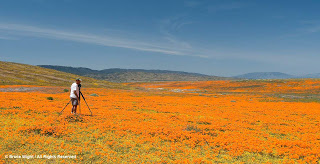 1. Harbortown Point, Ventura, CA, is just over an hour from the Antelope Valley Poppy Reserve, one of the best displays of poppies in the nation. Each spring, the Antelope Valley California Poppy Reserve comes alive with the seasonal surprises of the Mojave Desert Grassland habitat.
 The duration and intensity of colors and scents vary from year to year. The wildflower season generally lasts from as early as mid-February through late May, Eight miles of trails through the gentle rolling hills make the park a wonderful place to hike and explore in any season.
Harbortown Point timeshare rentals start at $43/night. Resales start at $99/night.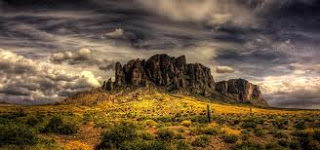 2. Marriott's Canyon Villas at Desert Ridge, Phoenix, AZ is just west of the Superstition Mountains and an abundance of desert wildflowers. The Hieroglyphic Trail is located on the southwest corner of the Superstition Wilderness Area.
You will begin the hike at the Lost Gold Mine Trail sign and head straight up into a canyon. As you hike up this trail, take a moment to enjoy the mountains, the stately Saguaro cacti and look back down into the valley spread out with wildflowers.
Marriott's Canyon Villas at Desert Ridge  timeshare rentals start at $114/night. Resales start at $3,000.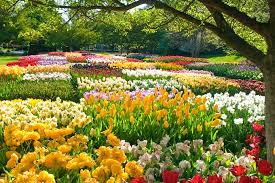 3. The Suites at Hershey, Hershey, PA, is just an hour-and-a-half from the stunning gardens at Longwood Gardens, a must-see, especially in the spring.
Longwood Gardens consists of over 1,077 acres of gardens, woodlands, and meadows in Kennett Square, Pennsylvania, in the Brandywine Creek Valley. It is one of the premier botanical gardens in the United States and is open to visitors year-round to enjoy exotic plants and horticulture (both indoor and outdoor), events and performances, seasonal and themed attractions, as well as take part in educational lectures, courses, and workshops.
The Suites at Hershey timehsare rentals start at $124/night. Sign up to be notified of new postings at this resort.
Photo Credit: oceanlight.com
Photo Credit: mikeolbinski.com
Photo Credit: uwishunu.com
Categorized in: Antelope Valley Poppy Reserve, Harbortown Point, Longwood Gardens, spring wildflowers, The Suites at Hershey, timeshare rentals, timeshare travel, timeshare vacation