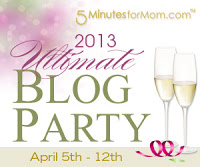 Let's Party! Welcome to the Ultimate Blog Party, hosted b 5 Minutes for Mom! We're participating by hosting a party on our site, too, with a giveaway for you! Just follow the instructions below to enter to win a FREE 2-year Membership to Redweek.com, a $29.98 value!
Did you know that when timeshare owners can't use their weeks, they list them for rent? This gives those looking for budget-friendly vacation accommodations a great deal as most timeshare rentals are up to 50% less than the cost of hotel rooms.
Perfect for families, timeshare rentals are not only budget-friendly, but also offer condo-like space, a kitchen to further save money on the cost of meals, and many of the resort's amenities.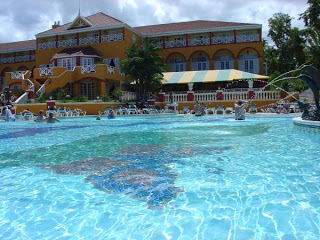 It's great to have you here at RedWeek to visit. Please feel free to browse around and see the many articles about family-friendly travel, including resorts, activities, festivals, and fun! You might also be interested in our specific Kid-Friendly section.
Here's how to enter: 
Browse our web site at www.redweek.com to learn about the features of Redweek.com – you can even watch the instructional videos if you like – then leave a comment on our blog below mentioning something you learned about RedWeek.com that you think other mommy bloggers – and daddy bloggers! – would like to know.
Want extra entries into the contest? Do one or all of the following!
• Follow us on Twitter and send us an @redweektravel message there telling us your favorite feature RedWeek.com.
• "Like" us on Facebook and post on our wall what your favorite thing about RedWeek.com is.
Make sure we have a way to reach you, by leaving your email in the comment. One winner will be chosen at random by using random.org. The contest ends April 12th at 11:59 Pacific Time. We will announce the winner Monday, April 17th.
And don't forget to head over to the Ultimate Blog Party (#UBP13) on the 5 Minutes for Mom web site for a chance to win another 2-Year RedWeek Membership! You'll discover many other great blog sites, too. Tell your friends when you find something you like!
Categorized in: RedWeek membership; kid-friendly resorts, timeshare rentals, timeshare vacation, ultimate blog party 2013