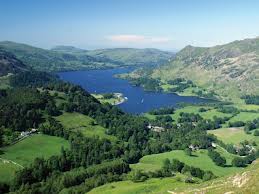 When planning a timeshare vacation abroad, consider England's picturesque resorts that can give you beauty and respite from the cities.
The northern landscape of England is particularly beguiling, and especially during the balmy months of summer. With this in mind, which resorts represent the jewels in England's tourism crown? Consider the following locations –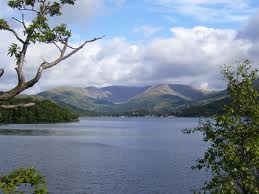 1. Ambleside in Cumbria, Northwest England. 
Historically based within the country of Westmorland, Ambleside is a picturesque town in the heart of Lake District National Park.
One of the most popular and naturally beautiful locations in northern England, Ambleside sits at the head of Lake Windermere and provides visitors with views of spectacular greenery and soaring mountainous terrain. 
Rich in cultural heritage and home to numerous nature trails, it is a town that boasts appeal among a large variety of visitors. Residing just north of the Roman fort of Galava and adjacent to the scenic Loughrigg Fell, few resorts combine historical relevance with beautiful landscape quite like Ambleside.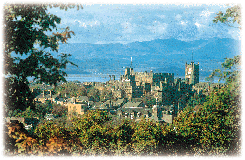 2. Lancaster on the River Lune, Northern England. 
Perhaps England's most historically significant city, Lancaster's incredible past comes to life through its castle and museums.
These locations enable you to explore the city in all of its historical glory, as you learn about its role in the industrial revolution and how the region links to a murderous and supernatural past.
This aside, Lancaster has also benefited with regeneration in recent years, with the result that it now boasts a suitably developed city centre and numerous boutique retails outlets.
After a sunshine stroll down the famous St. George's Quay, you can also check in at the Maritime Museum and enjoy several interactive, hands-on exhibits.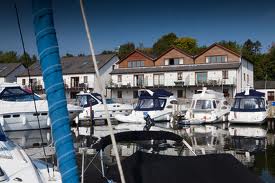 3. Bowness-On-Windermere in Cumbria, Northwest England.  
Although historically classified as two separate villages, Bowness and Windermere are now considered to be one and the same.
At the hub of the busy Lake District, the newly crowned resort of Bowness-On-Windermere offers a fascinating cultural insight into Northern England and its journey through the ages.
The single most popular tourist resort in the whole of the Lake District, Bowness-On-Windermere perches elegantly on the shores of Britain's largest lake and is an ideal spot for fans of naturally beautiful landscape. 
Do not be fooled, however, as there are also a host of modern shops and eateries located within the vicinity, with numerous entertainment options guaranteed to occupy both young and old alike.
The Last Word for Travelers
Northern England is one of the picturesque regions in the UK, with numerous resorts dotted amid lush greenery and soaring mountain peaks.
The challenge that you face as a traveler is determining the best possible locations to visit, and you should give careful consideration to your personal tastes and your precise expectations.
Enjoy a vacation to England by staying in a timeshare exchange.
Our guest author, Lewis, works as a blogger and researcher for Monkey Insurance. Before you book your trip this summer, be sure to obtain travel insurance that provides adequate protection for your health and material possessions.
Photo Credit: shearings.com
Photo Credit: mag.bent.com
Photo Credit: simonholtmarketing.com
Photo Credit: ukholidayguide.net
Categorized in: England Lake District, Lancaster, River Lune, timeshare exchanges, timeshare travel, timeshare vacation, Windermere Lake