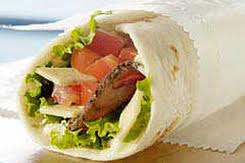 Many of you are planning to fly to your timeshare vacation this summer, but what you find – or, actually, don't find – on airplanes these days could come as quite a shock to first-time fliers or those of you who haven't flown in a while.
Most airlines no longer offer free pillows, blankets, or meals. And some airlines have begun charging for the water, coffee, or soda that they used to hand out.
You may be fine without the free blanket or pillow, but there are some essentials that you will need to take with you.
1. Food. 
Unless you don't mind paying $8.50 for a small roll and an extra $1.00 for a pat of butter, you might want to consider bringing your own food with you from home.
The TSA allows you to bring food through security as long as it is wrapped. In other words, an open napkin with a pile of french fries won't do. Wrapped sandwiches from home, fruit, nuts, granola bars, and even veggies and dip (in an airtight container 3 oz or less) are all acceptable.
You can bring beverages on board, including hot coffee, that you purchase after going through security. Many people these days bring along an empty water bottle, and fill it at the water fountain after passing security.
2. Entertainment. 
Today's plethora of electronic gadgets has changed the way we "endure" a flight. Instead of hoping that you are on a flight that offers a decent movie, and then having to come up with $5-$10.00 for the earphones and the chance to watch it, you now can bring along your own entertainment.
From iPods to iPads, laptop computers to Kindle readers, you can now bring your own music, movies, and novels.
Back in the day, airlines used to provide an assortment of top magazines, but that is no longer the case. Since electronic devices can only be turned on during mid-flight, it's a good idea to also bring some magazines to keep you occupied during the times when you don't have access to your electronics.
3. Comforts. 
The reason blankets used to be provided is that in-flight temperatures can drop, causing a cool cabin. You can only bring your own blanket if you stuff it in your carry-on.
And easier way is to be sure to bring a jacket or a hoodie  to have some way of keeping warm if the flight turns chilly.
For further comfort you might want to stick an air-travel neck pillow and an eye mask in your carry-on if you're on a long flight.
4. Credit Card. 
If you haven't flown in awhile, be advised that cash is no longer accepted onboard airlines. If you want to purchase a drink, movie, the use of a blanket or pillow, or even WiFi, you will need a credit card.
Now that you know how to be prepared for your flight, find a great timeshare rental anywhere in the world for your next vacation.