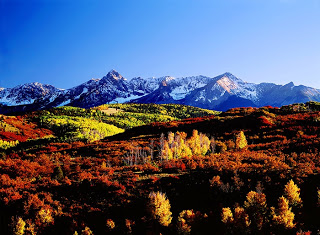 A timeshare vacation to Colorado gives you world-class skiing in the winter, summertime hiking and biking trails through the spectacular Rocky Mountains, and some of the best distilleries, breweries and wineries you can visit all year round.
Colorado has long been known as one of the top craft beer-producing states in the nation. It has 160 breweries and counting.
The state is now also coming into its own with award-winning craft distilleries, as well as unique wines that are becoming world-renowned.
Colorado's secret to success may be its "seed-to-table" philosophy. Local ingredients from Colorado farms and often times from the beverage producers' own farms and gardens are used.
Below is a sampling of some of Colorado's top distilleries, breweries and wineries offering seed-to-table beverages, most with tasting rooms and tours.
Beer: 
1. Durango's Ska Brewing Company's signature True Blonde and True Blonde Dubbel include local honey from Durango's own Honeyville. They also brew Hoperation Ivy, a wet-hop IPA that coincides with the Colorado hop harvest each August. Hoperation Ivy is made entirely with ingredients sourced in Colorado including organic hops from Leroux Creek Farms in Hotchkiss, and malt from the Colorado Malting Co. in Alamosa.
2. Oskar Blues Brewery in Longmont is a funky little brewpub that started the craft-beer-in-a-can craze ten years ago with Dale's Pale Ale. Oskar Blues has their own Hops & Heifers Farm that houses a two-acre hop field in addition to growing their own vegetables, Black Angus Cattle and Berkshire Pigs to supply their restaurants.
They also use spent grain from the brewing process to supplement feed for the animals, and they host beer dinners at their farm.
Spirits:
1. Deerhammer Distilling Company in Buena Vista is an award winning micro-distillery specializing in premium small batch whiskey.
Deerhammer sources their grain from the nearby San Luis Valley, their Buena Vista Brandy is made in partnership from grapes grown on Colorado's Western Slope and the barrel aged spiced apple liqueur to be released this fall was made from 900 pounds of hand cut apples from Cedaredge. 
2. Peach Street Distillers in Palisade was named the American Distilling Institute's 2012 "Distillery of The Year" and utilizes local corn, juniper berries and a variety of fruit from a stone's throw away from their distillery.
Last year they also made good use of over 90,000 pounds of over-ripened peaches and over 60,000 pounds of over-ripened pears from the Palisade orchards.
Wine:
1. Augustina's Winery in Boulder is a one-woman operation creating novel and unexpected blends from unusual grapes sourced from Colorado farms. The Venus de Vino Table Wine is made from Boulder's Leistikow Farms Marechal Foch grapes.
Augustina's Winery makes sure that each and every bottle has its own personality and purpose including wines that go with backpacking adventures, mystery novels and gingersnaps.
2. The Winery at Holy Cross Abbey in Cañon City began as an extension of the next-door Benedictine Abbey, and exists independently today.
Not only do they buy some of their fruit from the nearby state penitentiary's vineyard and orchard management rehab program, but they also created Wild Canyon Harvest from the grapes picked by area residents from vines in their backyards and growing wild.
South Central Colorado was a huge grape growing and wine making region at the end of the 19th Century and now many of those original vines are still growing in backyards and open space. 
Find a great budget-friendly Colorado timeshare rental, and start your tours and sampling of these and other breweries, distilleries and wineries.
Source: Inside the Gate
Photo Credit: clarkvision.com