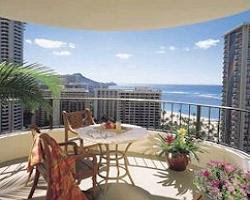 When you start thinking about owning a timeshare, many questions are bound to come up. This is especially true if you are a newbie to the timeshare industry.
To help you sort it all out, following are some basic questions and answers.
1. Just exactly what is a timeshare? Simply put, a timeshare is a group of people sharing the cost of vacation accommodations. You purchase either deeded property, the right-to-use, or points and share the time that you use the accommodations.
Current terms that mean the same thing are "vacation ownership," and "vacation club."
2. How do I know owning a timeshare is right for me?A timeshare will work best if you take at least one vacation every year – or maybe you are looking for that thing that will basically force you to take a vacation.
If you seldom take a vacation or are looking for real estate investment, timeshare is not for you.
3. How is a timeshare good for a family vacation? A timeshare offers a vacation accommodation that is roomier than a hotel room, providing separate bedrooms, common living areas, and a fully-equipped kitchen.
Timeshares are also attached to resorts where you are able to take advantage of all of the activities and amenities offered by that resort, including children's playgrounds.
A timeshare is also good if you are a retiree looking to vacation where you can have privacy but also be able to join in activities such as golf and tennis. 
4. After I buy my timeshare, what other costs are involved?You now are a partial owner and as such must pay an annual maintenance fee that helps cover the cost of running the resort, including management, upkeep and improvements.
You are also required to pay a percentage of the annual real estate property taxes.
5. What if I'd like a change and want to vacation somewhere else?The beauty of owning a timeshare is that it opens the entire world up to you. The timeshare exchange program allows you to trade your timeshare for another one either in the U.S., or internationally.
6. What is the difference between buying a timeshare directly from the resort company and buying resale?Although timeshares bought from a developer often come with incentives, including a year's free membership in the resort's exchange company, additional time at the resort, etc., the cost is also generally much higher to cover such things as sales commissions and advertising.
Real bargains can be found through timeshare resales. Make sure that your resale purchase is done through an established and reputable company to ensure your customer protection and benefits.
One of the best ways to determine if owning a timeshare is right for you is to take a vacation by renting a timeshare.  Timeshare rentals can be found all around the world.
Photo Credit: Hilton Hawaiian Village