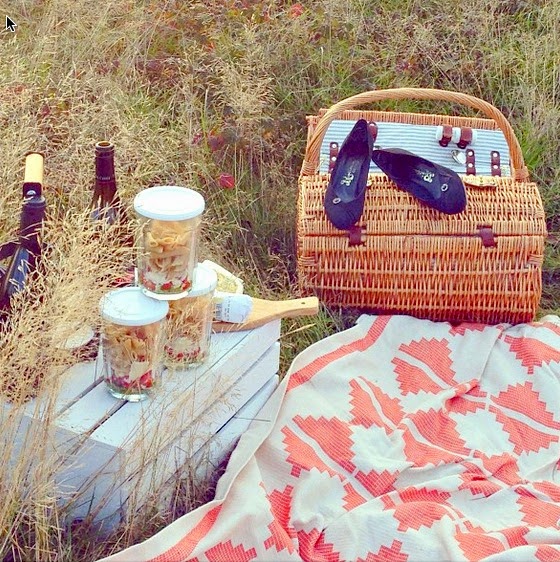 Who doesn't love picnics? Adults, kids, even family pets cherish dining outdoors. Here are five family-friendly places from lush grassy fields to pebbly sand beaches that your troupe will adore to picnic at on your next timeshare rental:
1. Belvedere Castle: Nestled in Central Park this romantic castle (which kids also get a kick out of) provides a great view of the park and the New York City skyline. Set down your picnic blanket in the lawn, grab a snack, and be sure to snap photos of the view.
Web: Central Park
Location: Mid-park at 79th St., Central Park, NYC
2. Roxbury Park: Located in Beverly Hills, Roxbury Park offers eleven acres of grassy space to picnic and play. On the grounds there are two sand playgrounds. One for tiny tots the other for ages five and up. Picnic tables are provided and barbecues are available to cook up your own meals in the park.
Web: Roxbury Park
Location: 471 S. Roxbury Dr. Beverly Hills, CA
3. Papago Park: Feast on your picnic surrounded by red sandstone formations in Phoenix's Papago Park. It's easy to climb up one of the formations and sneak a peak of the city skyline view of downtown Phoenix. Locals enjoy picnics by the north side of the park near the zoo.
Web: Papago Park 
Location: 625 N. Galvin Parkway, Phoenix, AZ
4. South Pointe Park: Those who picnic here visit for the beautiful Miami Beach view. Snack on your meal and soak in panoramic water views. There is also a play area for kids and the interactive water display is a big hit with kids on scorching hot days.
Web: South Pointe Park
Location: 1 Washington Ave., Miami Beach, FL
5. Spectacle Island: To go on a picnic at Spectacle Island requires a boat. But no worries, you can get there by ferry. Once on the island you are treated to long sandy beaches, swimming, guided ecosystem tours, and hiking with ocean air views. Ferries leave from Long Wharf in Boston. Happy sailing!
Web: Spectacle Island 
Location: Spectacle Island, Boston Harbor Islands, Boston, MA
Discover timeshares around the United States. 
Photo: CopyStrands