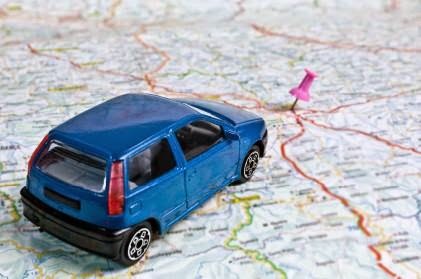 Vacationing can get pretty expensive – as avid travelers, we've all been there. Between airfare, activity costs, food, souvenirs and pricy hotel rooms, you can be looking at a pretty sizable investment! This spring, why not save a bit and look into a destination a bit closer to home? When airfare is cut out of the equation and you consider a by-owner rental in lieu of hotels, traveling can be (almost!) painless and you have a little more wiggle room for the fun stuff!
The Midwest
The Midwest has always been a little more barren when it comes to vacation destinations. While you won't find any sunny beaches in the country's heartland, there's quite the abundance of breathtaking forests, lakes and hills for the more adventurous vacationer. 
The Northeast
From quaint seaside villages to big cities, there's a bit of everything in the Northeast. Be it family-friendly fun, a vibrant nightlife or a more quiet, classic retreat, our Northeastern picks encompass all that made this region legendary.
The Southeast
Vacation in the southeast is all about long days with the sun on your skin and, above all, relaxation. While beaches are an eternal favorite, there's much more in the southeast, including no shortage of lakes, mountains and forest.
The Northwest
The Northwest is home to perhaps some of the most diverse culture and with that, some of the most diverse vacation options imaginable. From the Pacific coast to mountain retreats, there's a little something for everyone.
Scottsdale, Arizona is the quintessential desert retreat, a golfer's paradise and a bastion of arts and culture. If there's one must-do activity, we recommend a desert tour by foot, open-air Jeep or hot air ballon!
Lake Tahoe, Nevada/California is not only split between two states, but is largely divided into Tahoe North and Tahoe South. While fairly similar, Tahoe North has a larger focus on ski culture while Tahoe South advertises its mix of exciting nightlife as well as outdoor recreation.
Carlsbad, California is all about the beach! One of the top family beach locations, Carlsbad also provides access to family-friendly favorites like Legoland, SeaWorld and the San Diego Zoo!