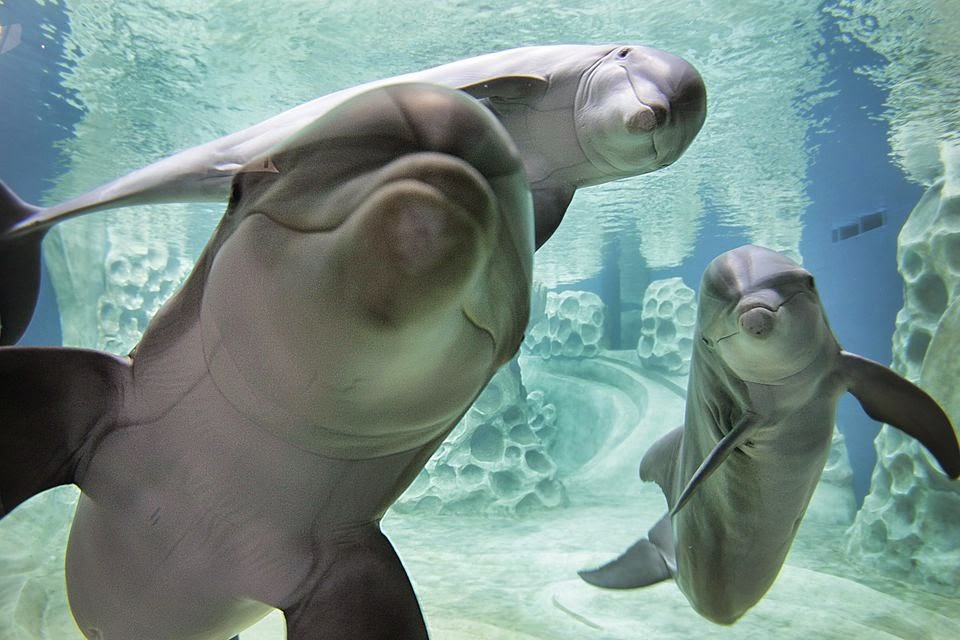 One of the best places to get lost is in an aquarium. Millions of visitors travel to our wondrous aquariums each year. Discover what lives beneath the surface of our world's waters. On your next timeshare rental explore an aquarium in the area. Here are our top 5 picks for must-see aquariums.
1. Monterey Bay Aquarium: Nestled along the Pacific Coast is one of America's favorite aquariums and it's a huge hit with kids. The Monterey Bay Aquarium features giant octopi, playful sea otters, and the largest collection of seahorse species. And the best part is it's just minutes from Pebble Beach.
Web: Monterey Bay Aquarium
Address: 886 Cannery Row, Monterey, CA
2. National Aquarium: Known for its sustainable practices, Baltimore's National Aquarium features open areas for visitors to interact with the animals and the dolphin show teaches visitors the hand signals used by trainers. Inside you will also find puffins, two-toed sloths, and even sharks.
Web: National Aquarium
Address: 501 E Pratt St, Baltimore, MD
3. Shedd Aquarium: Kids love the Polar Play Zone at Chicago's Shedd Aquarium where they get to suit up as penguins or ride a submarine. The aquarium also features anacondas, piranhas, and sharks. Don't miss the spectacular dolphin and beluga whale shows.
Web: Shedd Aquarium
Address: 1200 S Lake Shore Dr, Chicago, IL
4. Georgia Aquarium: The Georgia Aquarium is the largest in the world. The aquarium features an award-winning dolphin exhibit (pictured). They also have on display the only whale sharks in the United States as well as belugas, sea otters, African penguins, and manta rays.
Web: Georgia Aquarium
Address: 225 Baker St NW, Atlanta, GA
5. Audubon Aquarium of the Americas: This reconstructed aquarium in New Orleans features a Caribbean reef with a walk-through tunnel displaying sharks and tarpon. The aquarium also features white crocodiles and black-footed penguins. Be sure to check out the Amazon exhibit with piranhas, anaconda, and sting rays.
Web: Audubon Aquarium of the Americas
Address: 1 Canal St, New Orleans, LA
Discover timeshares around the United States.
Photo Credit: Access Atlanta
Categorized in: Aquariums, California, Family Friendly Vacations, Georgia, Illinois, Louisiana, Maryland, Things to Do, timeshare rentals, Top Five, travel