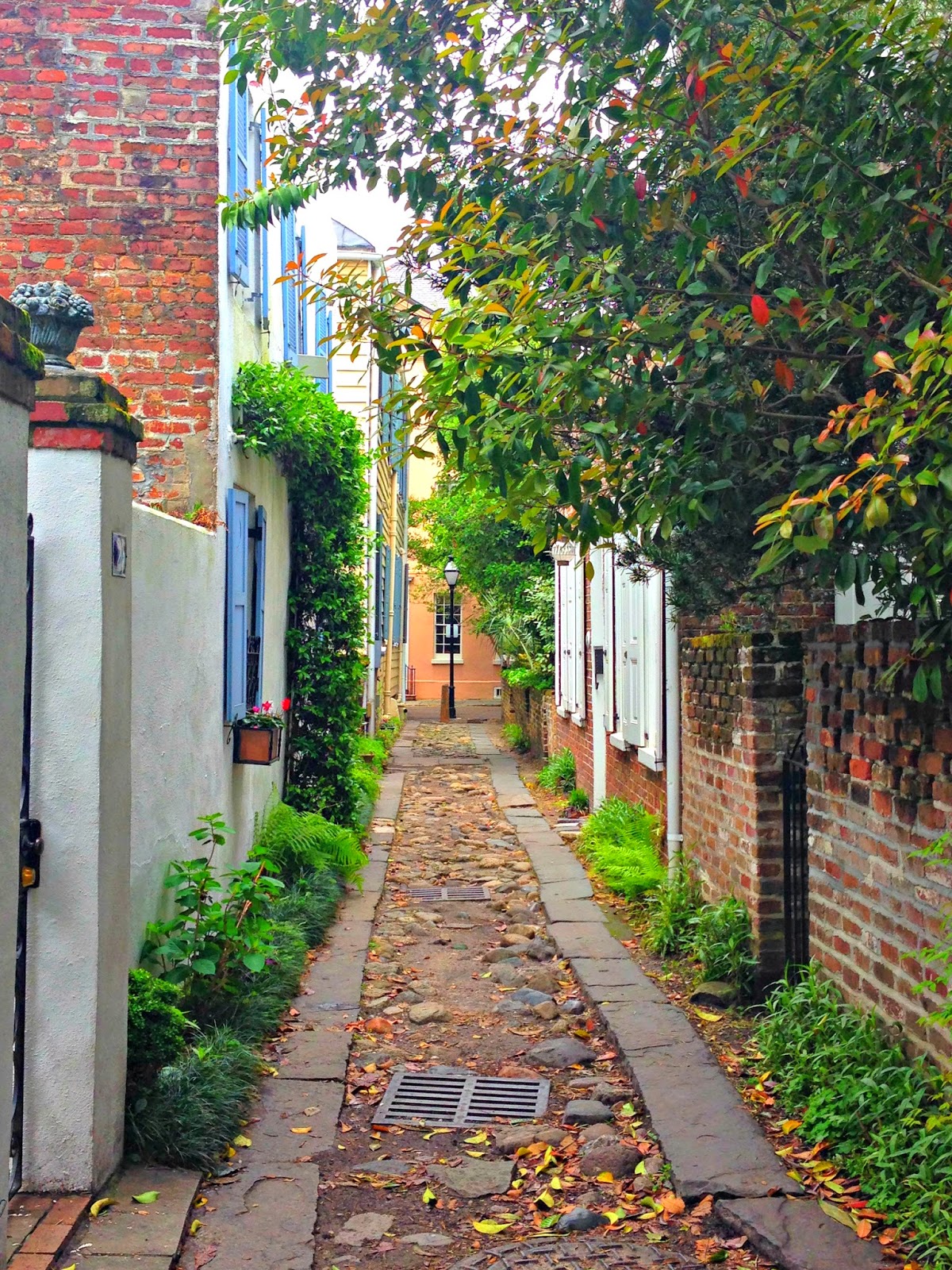 As the months start to get warmer and it's lighter later the sun tempts us to spend time outdoors with our loved ones. On your next timeshare rental slow down your pace with someone special and share in exploring one of these romantic cities:
1. Southern Love in Charleston: The South makes you feel at home. Stroll down Charleston's stately streets and mingle among centuries-old mansions. Walk arm-in-arm down cobbled roads (pictured) draped in Spanish-moss. Snap photos of the gas lamp-lit streets and share a kiss under the moonlight before heading to the best Southern food restaurant in town: Hominy Grill.
2. Wine Love in Napa: Take a romantic bike ride through the sunlit vineyards of Napa, stop off at different vineyards and sip on local wine while you enjoy the scenic rolling terrain with tiered hillsides and sun drenched vines. Afterward head into town for a gourmet sourced local dinner at Solbar. 
3. Latin Love in Miami: Miami is known for beautiful people. With heavy Latin influences the area is rich with love. Pack a swimsuit and head to the beach for a day of fun in the sun. In the evening you can go dancing at one of the many hot nightlife spots in the city. Be sure to dine at romantically lit Hakkasan.
4. Exclusive Love in Lanai: Lanai island is a relaxing retreat. Only a one-hour ferry ride from Maui. Be sure to watch for whale spotting opportunities. Head to a remote beach on Lanai for a day of snorkeling. Or rent an off-road vehicle and visit Shipwreck Beach or the Munro Trail. Finish the day off with a lovely meal at Azul.
5. Heart-Filled Love in San Francisco: Stroll down the famous winding street a top Russian Hill (Lombard Street). Admire San Francisco's views from Twin Peaks. Head to the bay and watch the fog roll in. Or go for a bike ride through Golden Gate park. Top off your romantic day with a candle lit meal at Frascati.
Discover timeshares around the United States.
Photo Credit: CopyStrands