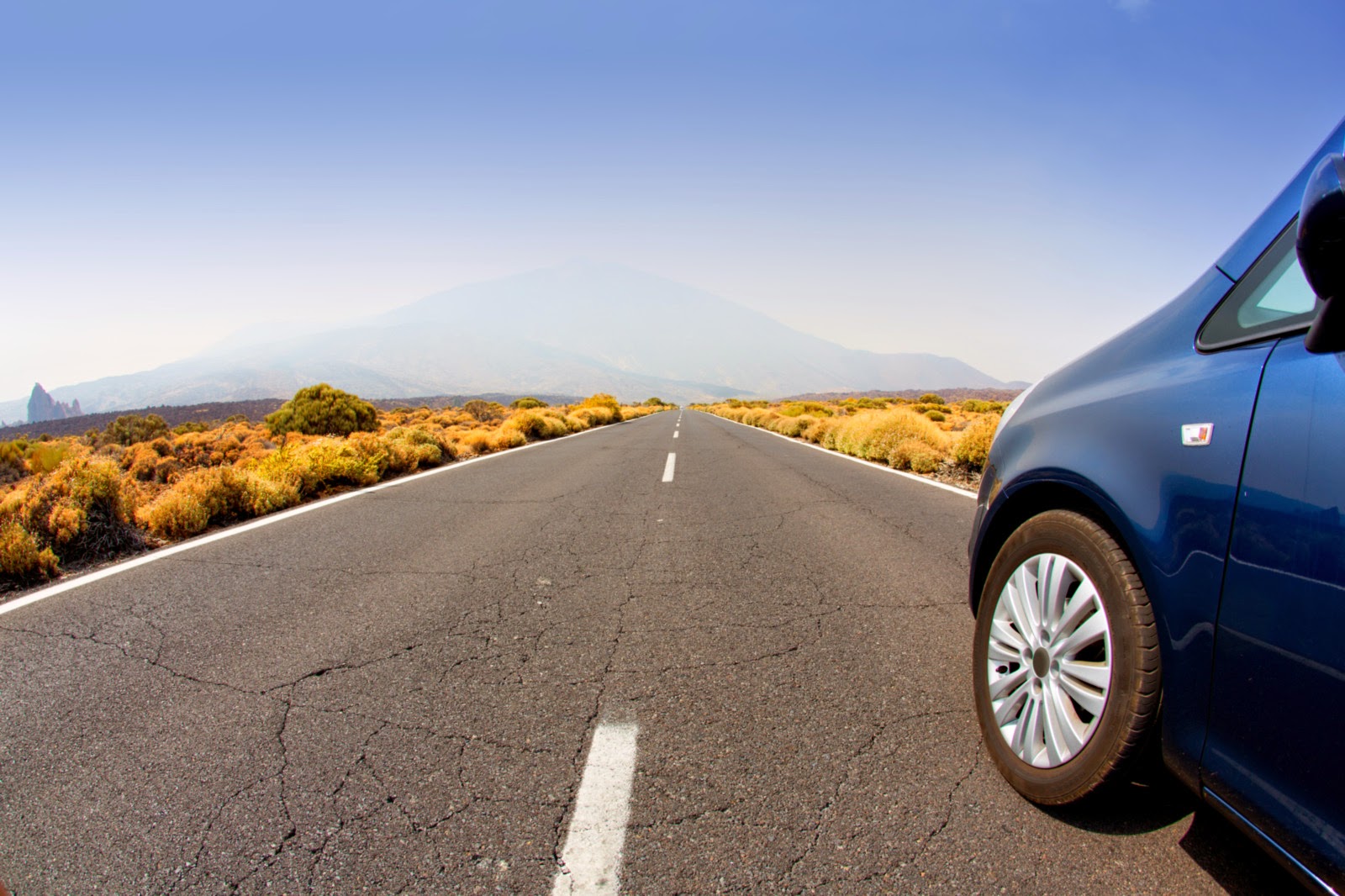 The weather's at its most beautiful, the kids are out of school and you're considering embarking on a road trip this summer. The allure is evident – driving across the country can be substantially more affordable than airfare, and the journey by car gives a much more real sense of adventure. Whether you have an end-destination in mind or you're just out to explore, we've got some tips to ensure a smooth and stress-free road trip.
1. Make sure that your car's in tip-top shape
Sure, it might seem obvious, but one small oversight can run the most well-planned road trip into the ground. Before setting out, make sure your car gets a fresh change of oil and the fluids are topped off. Check your tires, and know how to change one should the need arise. Racking up all those miles can be rough on even the most dependable car, and knowing some basic how-to can be your savior just in case!
2. Join a roadside assistance service
Let's say that the worst does happen – you run into car trouble that's beyond your level of expertise. Being trapped outside hundreds of miles away from home is daunting, but having a roadside assistance service ready at your call ensures help is always within reach. While chances are that you'll be safe having followed our first tip, it's always better to be safe!
3. Keep a phone card on hand
Cellular networks grow larger every year, but some areas – especially those gorgeous, untouched stretches of nature we love to admire – offer spotty reception at best, and that's not a chance you want to take on the road. While phone cards might feel archaic, supplementing your cell phone with one will be fantastic insurance should you run into a patch where you need to make a call but your trusty cell phone falls short.
4. Make sure all your documents are up-to-date
While packing the family's essentials, be sure to take a peek in the glovebox. Sometimes the essentials can be deceptively easy to overlook – make sure you've got your most up-to-date insurance card as well as any and all registration. In the process, you'll also want to make sure you clear any tickets you might have received – being caught with those on your record could spell an end to your perfectly planned-out trip!
5. Bring a paper map along for the ride
Paper maps might not be as flashy as GPS devices or even your phone's map app, but it's definitely a great idea to bring one along. While technology is great, it is prone to hiccups and you certainly won't have to worry about your paper map's service signal or its battery dying. A physical map also allows for a much larger, wide-scale view of an area, and makes planning routes and detours less clumsy.
6. Keep your gadgets juiced up
Where we go, our technology certainly seems to follow. Before setting out, it's certainly worth it to invest in some ways to keep your phones, tablets, cameras, laptops and DVD players all charged up. Rechargable, portable power sources are easy to transport and are great for fueling smaller gadgets with extra power. For the larger items, consider picking up a universal car inverter. They might be a bit pricy, but you'll be thankful once you're on the road!
7. Anticipate other traffic
Chances are you've mapped out your route in advance, but be sure to think things over before heading out. There are plenty of sneaky trouble spots on the road that can throw a wrench in your plans. For example, bridges are a common culprit – trying to cross during rush hour or on busy weekends can be a nightmare. The same goes for major construction; try to anticipate where you'll be and when, and you can spare yourself a headache later on!