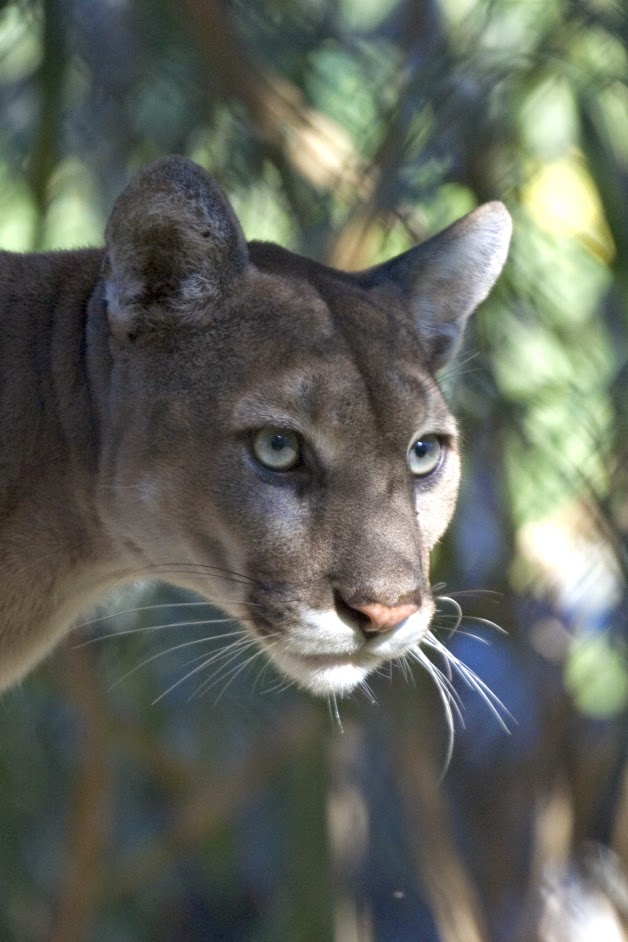 Elusive Florida panthers
prowl the Everglades
When we think of vacationing in Florida, we tend to think of theme parks. Between Walt Disney World, Universal Studios, SeaWorld and Busch Gardens, there's no shortage of excitement to be found in Florida. However, there is so much more to the Sunshine State waiting to be explored and enjoyed. On your next trip to Florida, skip the crowded theme parks and hour-long lines to sample some of these hidden gems!
Tucked away on Big Pine Key lies Bahia Honda State Park. Boasting a truly tropical 500 acres, Bahia Honda is all about natural activities. The coastline of park are home to some of Florida's best beachcombing as well as snorkeling offshore on nearby Looe Island. Fishers can reel in plenty of tarpon and cyclists can enjoy the tropical backstory on the 3.5 mile bike path. Admission is also very affordable; a single vehicle with two to eight passengers is $8.00, $4.00 for a single occupant vehicle and only $2.00 if you arrive by bike or foot.
Pinellas County is home to Florida's most stunning array of flora. Thirty acres of cultivated gardens and ninety acres of natural area overflowing with native Floridian plants await exploration, whether you choose to wander alone or under the guidance of one of the garden's tour guides. While the flowers, trees and plant life are the focus, the garden is also home to an array of wildlife. Osprey, eagles, armadillos, alligators, coyotes, herons and more have all been spotted on the grounds. Best of all, admission and group tours are completely free of charge!
If you're on the hunt for a truly wild experience, Tampa-based Big Cat Rescue is an entirely unique experience. One of the world's largest sanctuaries for rescued exotic cats. Over 100 tigers, lions, bobcats, cougars, servals and other cats call Big Cat Rescue their home. Visitors eager to learn more about the cats check-in for one of the guided tours offered throughout the day and are treated to a tour to meet and learn more about exotic cats. Standard tours are $36.00 per person, and pricier, unique tours are offered such as the night tour, feeding tour and keeper tour.
We've all heard of Florida's Everglades, but few get the chance to experience this 1.5 million acre haven in person. Home to exotic wildlife – including Florida panthers and manatees – the Everglades represent a biome unlike any other on Earth. Here, natural pursuits are celebrated – hiking, biking, fishing, bird-watching and canoeing are all encouraged. For truly breathtaking sights, be sure to embark on one of the boat, airboat or tram tours. Admission for one private vehicle is $10.00, and entrance by foot or bicycle is $5.00 per individual.
Delray Beach is something of a gem among Floridian beaches. Nestled between Palm Beach to the north and Ft. Lauderdale to the south, Delray is a far quieter retreat lacking the crowds and bustle of either. With wide stretches of well-preserved dunes, Delray Beach is the perfect spot for sun, sand and surf. Be sure to venture into the town as well; the quaint, seaside vibe permeates the local boutiques and sidewalk bistros.
Photo Credit: http://www.nps.gov/ever/index.htm