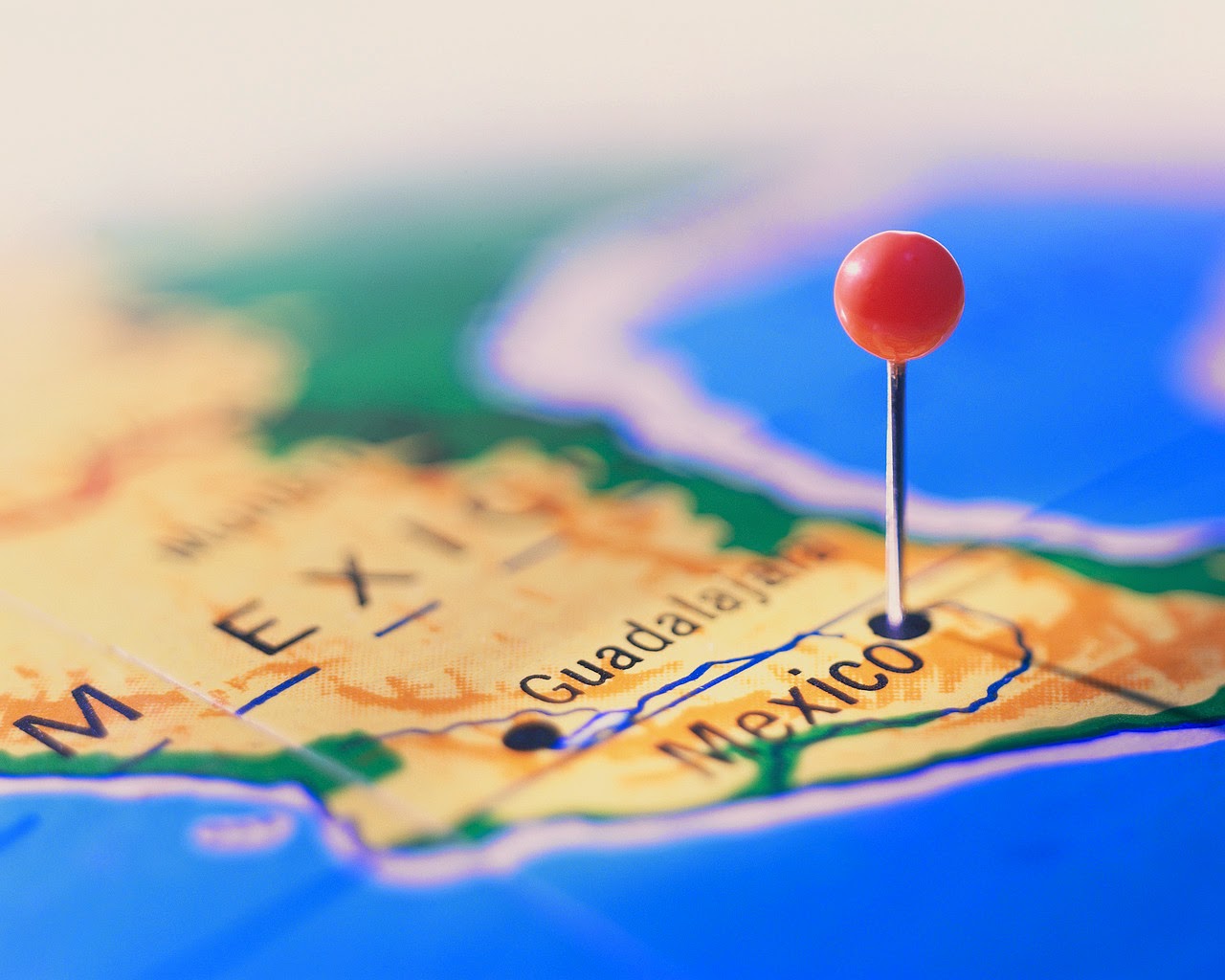 With international travel, safety should always be at the forefront of your mind. Mexico is a favorite destination of many vacationers for it's beaches and exotic flair, but it's also gained as reputation as a very dangerous country where organized criminal groups run rampant. Many of Mexico's resort and tourist destinations can seem entirely safe – but are they?
The U.S. Department of State recently issued a Mexico travel warning that aims to inform travelers about high-risk areas of the country. While U.S. citizens have been the targets of violent crime such as robbery, kidnapping and carjacking, there is no evidence to suggest that U.S. citizens are targeted solely by their nationality. Rather,  many inpiduals are reported to be caught in the crossfire or used as leverage as criminal groups vie for control of the most lucrative drug trafficking routes. Bystanders have been caught in the middle of gunfights in seemingly safe locations such as restaurants or clubs in broad daylight, and tourists traveling by car have had their cars stolen to create roadblocks intended to bar law enforcement from responding to criminal activity.
Thankfully, many resort areas and tourist destinations have been deemed safe by U.S. Department of State and see much lower rates of the drug-related crime that plagues the border and central routes. Even so, it's still recommended to exercise caution in some major travel destinations. Caution is advised in the states of Aguascalientes, Baja California, Baja California Sur (Cabo San Lucas remains fairly safe, however), Chihuahua, Durango, Estado de Mexico, Morelos, Nuevo Leon, San Luis Potosi, Veracruz and Zacatava.
Certain states represent an even greater risk, and it's recommended that all travel is deferred in the states of Coahuila, Colima, Guerrero (Acapulco, Ixtapa and Zihuatanejo are relatively safe, but should only be accessed by air or cruise ship and visitors are highly advised to remain in tourist areas), Jalisco, Michoacan, Nayarit, Sinaloa (Mazatlan is marginally safer but caution is advised and visitors are cautioned to remain in Zona Dorada and the historic town center, and to only enter via air), Sonora and Tamaulipas. As stated, some select tourist areas remain fairly secure, but it's important that travelers do not enter by road.
Finally, there are no advisories in effect for Campeche, Chiapas, Guanajuato, Hidalgo, Mexico City, Oaxaca, Puebla, Querataro, Quintana Roo, Tabasco, Tlaxcala and Yucatan. This indicates that reports of crime in these states is relatively low.
Mexico can still absolutely remain a fantastic vacation destination, but it never hurts to exercise a bit of extra caution even if your trip is confined to an area with no advisory. When traveling, it's best to lower your profile and minimize signs of wealth, such as expensive jewelry, watches or cameras. Try to remain within your particular destination and stick to tourist and resort areas for maximum safety. Travel by air and cruise ship directly to a tourist/resort area is the absolute safest, and traveling by car is highly discouraged – especially if you're crossing the border yourself. If you do rent a car or bring your own car, try to minimize your profile in vehicle as well. Large and dark vehicles are most often targeted by carjackers, as are luxury cars.
What's been your experience with traveling to Mexico? What areas have you visited and do you feel safe? Does the U.S. Department of State's travel warning influence your future plans at all?