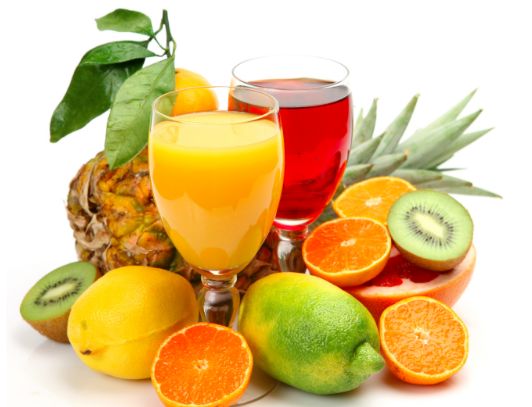 All-inclusive. Just the word conjures up thoughts of delicious meals, tasty desserts and as many martinis as you can drink. But before you sign up for the plan offered by your resort, understand what is really included.
Many resorts today offer all-inclusive plans that include the entire property.  All of the amenities, entertainment, tours, activities, plus all food and drink – wine, liquor and beer – you would consume are included.
For other resorts, especially those in the Caribbean areas, all-inclusive is a derivative of the European-tyle plan. This means that you can have all the food and drink you want for four days out of a week while three days are left for you to eat at various restaurants in the area where the timeshare is located.
Some of the larger resorts are now offering an all-inclusive food and drink option in addition to offering another dining plan like a Full American plan. The Full American plans include all you can eat for three meals a day and unlimited water, tea, soda, hot chocolate or coffee, but liquor are snacks are not included and do come at a cost.
Not to be outdone, some resorts are offering families with children an all-inclusive plan that include kids' clubs and babysitting while mom and dad are dancing the night away.
Or, at some resorts that are geared toward adults only, if you choose an all-inclusive property resort you might be enjoying activities such as golf. Deep-sea fishing, nightly shows, gambling, and even motorized water sports are included in some of these plans.
If you're not sure what your resort's all-inclusive plan offers, it never hurts to ask or do some research. Some questions you might consider are…
Which meals or how many meals are included?  Your all-you-can-eat food plan may be only for breakfast and dinner with lunch not being included in the offer.Or, like in some college meal plans, you may be offered eighteen all you can eat or drink meals and you pay for the remaining ones in the time you are there.This plan gives you a lot of flexibility to plan days out for shopping, sightseeing, etc. and it allows you to eat at the various cafes and restaurants in the area to soak up a bit of the local "culture and cuisine".
Are meals served at specific times or available 24/7?  If you pay for meals, you don't want to miss them. If you are a night owl and breakfast is only offered from 7:30-9 a.m. you might miss this meal for which you have already paid.
What is meant by "drink"?  Does this include all types of beverages?  Coffee, tea, water, soda, hot chocolate, milk, etc? Does it include wine, liquor and beer?
Are all restaurants onsite included in the plan?  Or are the specialty restaurants not included in the all-inclusive?
Does the plan also include transportation to and from the airport?  Resort-offered transportation is becoming more common, and if such a service were offered, you wouldn't want to miss out!
Will there be additional resort fees such as tips for service?  When you are doing your research, be sure to get offers in writing so you know for sure exactly what is included.
Are different units rated at different amounts?The view of the ocean will be different from the fifth floor as opposed to one from ground level.  Is it more costly to stay in a unit on the higher floors?
Does your all-inclusive plan allow you to choose what size unit you want?Be sure to ask how big each unit is, how many beds and the size of the beds are in the unit.  Be careful…many resorts today call a "double bed" or one that is around fifty-four inches wide a "queen", whereas a typical queen bed is usually sixty inches wide.  Being able to sleep comfortably is important when on vacation.
Are upgrades available?  If you are unhappy with the unit or its location, can you upgrade once you arrive?
Is the all-inclusive price a good deal?  Sometimes, plans are cheap for a reason. Always check online to see what reviews are posted about the resort where you will be staying.
What's high season at your resort? If you are going at high time or during a holiday, the all-inclusive vacation may not be relaxing.  Will you have to fight for a lounge chair at the pool?  Will there be enough towels so you can have one to sit on and one to wrap up in?  Do you have to wait at meal times for a table?
What is the goal for your vacation?  Do you want to go to a resort where you are busy most of the time? Or do you want a resort that is relaxing, restful and quiet?
Remember, a travel agent or a brochure are not going to tell you want you want to know about the resort. Be sure to check online or get recommendations from someone that you trust to be honest with you about their all-inclusive vacation experience. Which ever you choose, enjoy!
This article is by guest author Helen Sabin. Helen Sabin is a timeshare traveler and RedWeek member from Colorado Springs, Colorado.