The fall season is nearly upon us, and a sense of ease settles in as the temperature slowly drops and the house gets quieter when the kids return to school. Autumn is a great time to book a vacation for many reasons, a few of which include: lower travel prices, fewer crowds, and vibrant views as the trees change color.
Whether you have your heart set on a mini-vacation to a mountain lodge where you can get cozy with a pumpkin spice latte, or if you are still dreaming of a relaxing beach resort with fewer crowds; we have the perfect spot for your luxurious autumn vacay!
Always looking for travel inspiration? Here are 10 timeshare vacation resorts to add to your list!
1. Marriott's Marbella Beach Resort
Enjoy breathtaking views of the Mediterranean from the balcony of your spacious villa at the Marriott's Marbella Beach Resort in Marbella, Spain. This resort is bordered by miles of gold beaches, historic architecture, and indulgent style.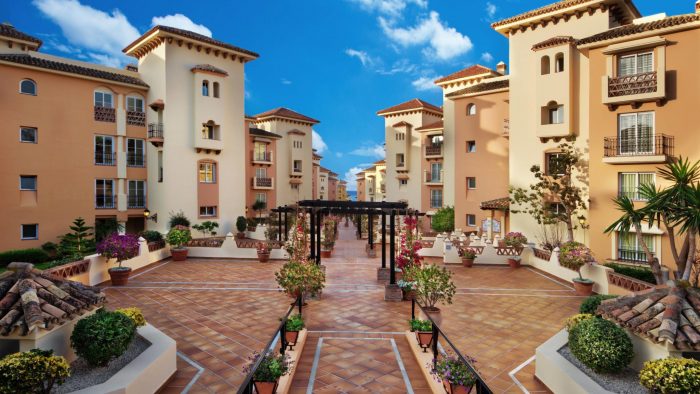 Treat yourself to beach-front dining, rejuvenating spa treatments, and extravagant nights on the town. With a mild year-round climate, Marbella is perfect for a fall travel destination!
2. Hilton Grand Vacation Club at Sunrise Lodge
Park City isn't just for skiing. The HGVC at Sunrise Lodge is an ideal resort for relaxing and exploring at any time of the year. Spend time on the river, explore the farmer's market, pamper yourself with a spa treatment, or take a scenic drive to enjoy the autumn foliage.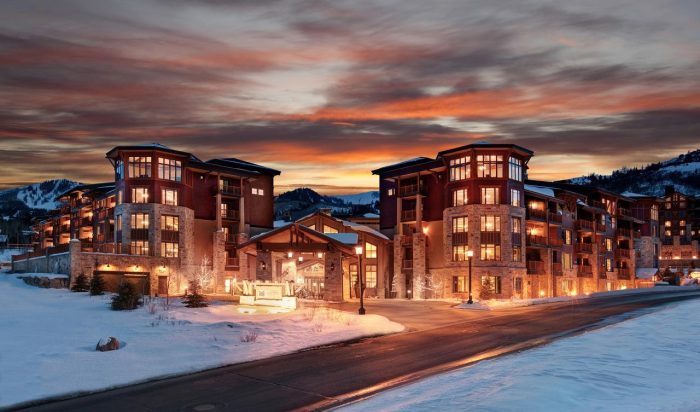 This resort will not disappoint! Here's a review from a timeshare renter:
"This is an absolutely GORGEOUS very upscale resort! Perfect location for a larger family or group of friends with varied activities to cover different interests."
3. Embarc Whistler
Escape for a few days to Embarc Whistler resort village in British Columbia, Canada. Surrounded by breathtaking mountain terrain, Whistler is just as beautiful in warmer months as it is in peak season.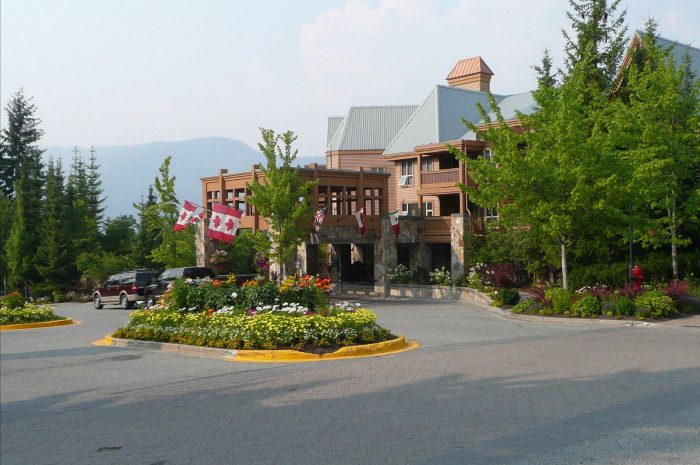 Guests can enjoy the natural parks, lakes, hiking, biking, boating, and horseback riding in the area. The resort also offers a championship golf course and tennis complex.
After all the outdoor fun, enjoy nearby restaurants, shopping areas, and live entertainment options. You'll definitely want this resort on your travel bucket list!
4. Disney's Boardwalk Villas
Located on Crescent Lake in Buena Vista Florida, Disney's Boardwalk Villas invites you to take a stroll down the 1930's Eastern sea-board style boardwalk and wonder at the charm of old-Americana.
A bounty of restaurants, entertainment, shops, nightclubs, street performers, and carnival games make this an exciting destination for the whole family! A timeshare renter posted this raving review:
"The evening walk around the boardwalk watching the entertainers, having a drink, mingling with people is our favorite way of unwinding after a Disney day because the magic still continues. The rooms are terrific and the detail is tremendous!"
5. Grand Solmar Land's End Resort
If you are still dreaming of white sand beaches, the Grand Solmar Land's End Resort in Cabo San Lucas is the perfect fall getaway for you. This beach resort sets the standard for luxury.
Enjoy the serenity and natural beauty of the land during the day, and take a stroll through downtown in the evenings to enjoy that famous Cabo nightlife.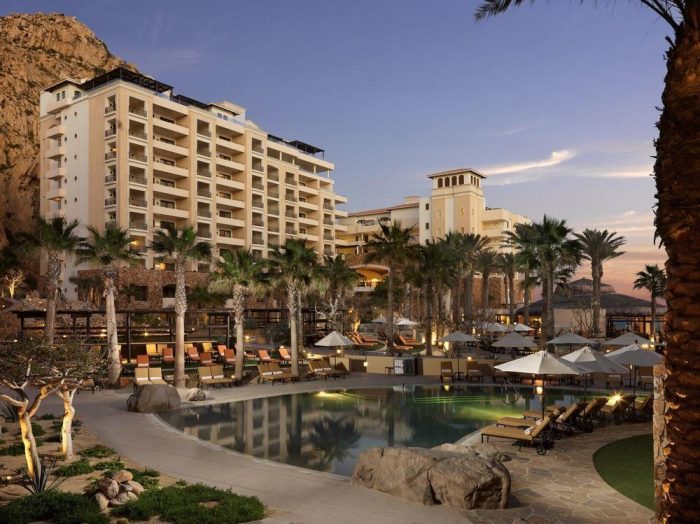 If you're feeling adventurous, you can enjoy deep-sea fishing, scuba diving, kayaking, and just about any other activity you can imagine.
6. Lake Tahoe Vacation Resort
You can't get much better than Lake Tahoe Vacation Resort for an ultimate weekend lake trip. After a day of hiking and strolling the boutiques, enjoy the autumn sunset via a romantic sailboat cruise on the lake.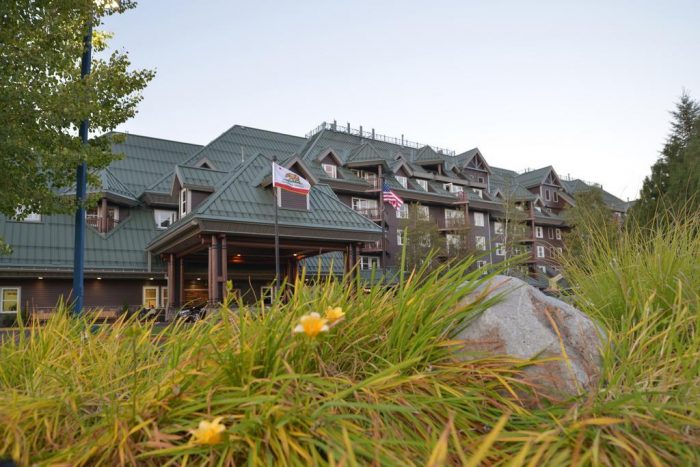 This is a popular resort with our customers for a reason! Read this glowing review:
"My family has been using this resort for ~15 years…Perfect location, plenty to do. So many happy memories!"
7. Copper Creek Villas & Cabin at Disney's Wilderness Lodge
Escape to the newest Disney Vacation Club Resort: Copper Creek Villas & Cabin at Disney's Wilderness Lodge. This is a one-of-a-kind wilderness retreat where the wonders of nature converge with the renowned enchantment of Disney.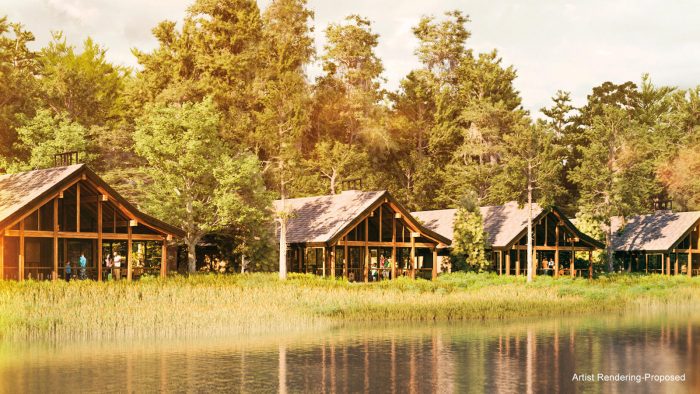 A perfect place to get away with the whole family, and a prime opportunity to persuade your teenager to put down their smartphone for a few days!
8. Grand Lodge on Peak 7
If you haven't been to Breckenridge, Colorado during the late summer or fall, you simply must add Grand Lodge on Peak 7 to your bucket list! This resort is truly at the height of a grand mountain resort experience.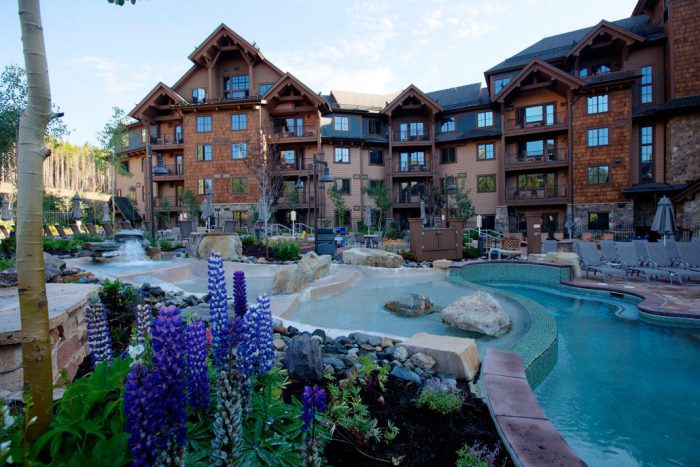 The town of Breckenridge ("Breck" as known by locals) is a year-round, world-class destination that offers small-town charm with big adventures. Don't wait to check this one off your list!
9. Harborside Resort at Atlantis
The Harborside Resort at Atlantis is the perfect place to enjoy that enchanting time when summer begins to blend into fall. On Paradise Island, this resort provide access to the crystal blue waters while also offering a plethora of charming activities.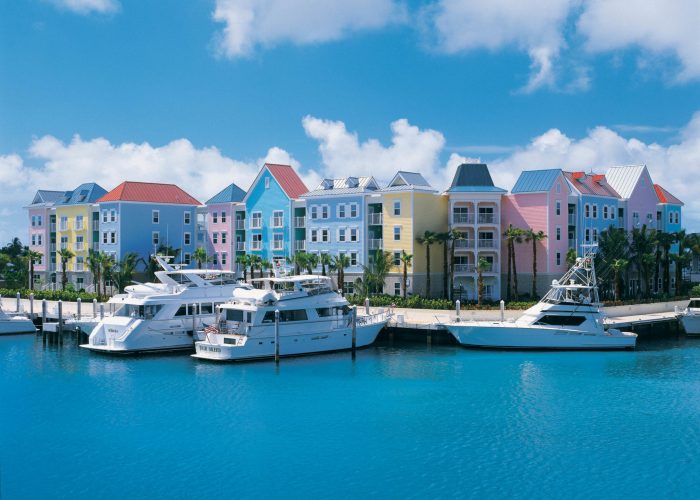 Enjoy many alluring attractions such as the worlds largest marine habitat, a Mayan Temple waterslide, an electrifying casino, and international cuisine.
While we know the Bahamas may not be top of your list this fall, given the recent hurricane, but Dorian has passed and the resort is up and running! Read the Atlantis official weather safety statement here.
10. The Westin Lagunamar Ocean Resort & Villas Spa
Last but not least, we are convinced that no vacation can go wrong in Cancun. This season, try out The Westin Lagunamar Ocean Resort & Villas Spa.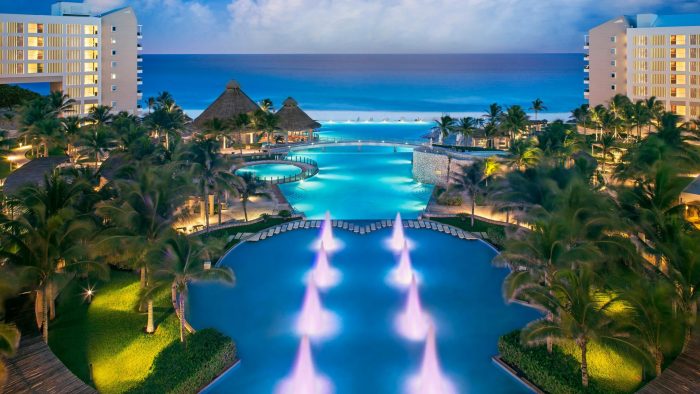 Perfectly positioned for access to beautiful beaches, waterfront restaurants, shopping malls, golf courses, day trips to nearby islands, and underwater diving sites; Cancun is a modern paradise for both adventure and relaxation!
Book Your Fall Vacation Resort
Don't wait any longer! Plan your perfect autumn vacation at one of these beautiful resorts! For more options, search for timeshare rentals here.
Do you have a favorite autumn resort? Tell us about it below in the comments!