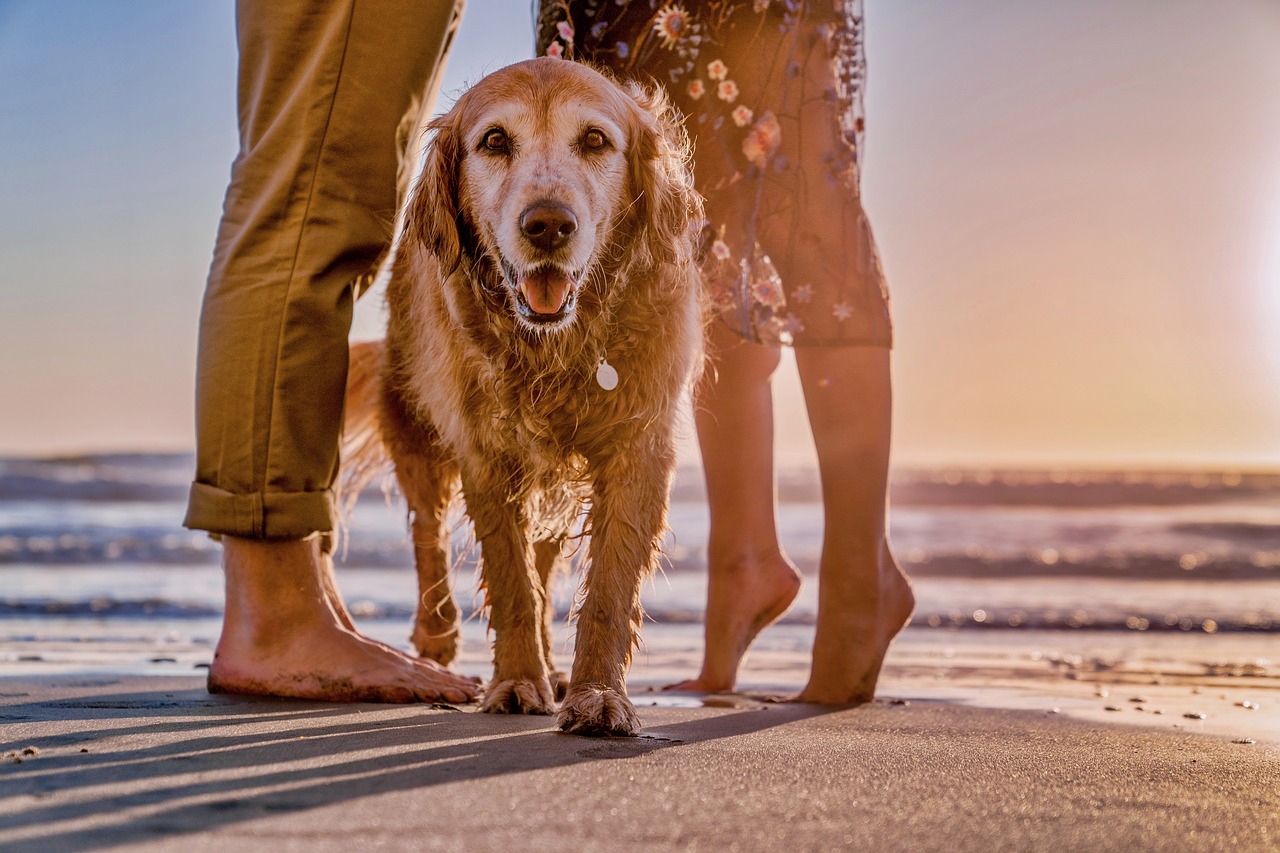 Now that you have booked your beautiful timeshare vacation rental and purchased your plane tickets, you glance up from your phone to see your pup's adoring eyes gazing up at you from behind your screen. That one step in the vacation planning process we all forget until the very end: What to do with your pet during your trip?

First, consider all of your options. You could leave your pet at home, have a friend care for them, take them to a pet hotel, or perhaps you could bring them along! 

Ideally, the best option is to have a loved one care for your pet while you're away. Friends and family who open their homes or visit your house each day will provide the highest level of care for your beloved furball. Also, your home or a friend's home will surely be the most comfortable and familiar environment for your pet. Some animals experience anxiety in pet hotels, where the facility is unfamiliar and the cages are often cramped.

If you don't have a friend to watch your animal and there are no viable pet hotel options in your area, you may very well be considering taking your pet along for the trip. Depending on the nature of your stay and your pet's particular breed, this can be a safe option if done properly. 

How to gauge whether it is a good idea to bring your pet along.

When making the decision to let your pet take a vacation with you or not, consider the following details:

Are you driving or flying? Driving is much safer for animals than flying, and considerably easier for the owner as well.
Where are you staying? Does your vacation rental allow animals? Always check with the owner before bringing a pet. Many rentals allow pets with an additional daily fee. Browse our pet friendly timeshare rentals.
What activities do you have planned? Ask yourself if you will have adequate time to spend with your pet to give them the attention they need. If you will be busy with activities where pets are not welcome, you should reconsider bringing them.
What kind of animal is your pet? Cats are usually best left at home. They are independent creatures and would most likely prefer to be home alone than carried around a crowded airport or stuck in a cramped vehicle. If you have a dog, consider their breed, size, and personality before choosing to bring them along. Small dogs who enjoy socializing are easy to travel with and typically enjoy adventuring with their owners.
Traveling with your pet.

Once you have arrived at a decision to bring your pet with you on a trip, it is important to plan ahead for everything your pet will need during the drive/flight as well as the duration of your stay. Follow these tips for traveling with your furry friend
Check with your airline about any health and immunization requirements they may have. They may require you to bring your pet's records. If your pet is a service animal or an emotional support animal, they will need official documentation and/or a doctor's note.
Call ahead to notify the airline of your flight companion. Many airlines will accept your pet's paperwork via email before you even check in. This can help streamline the onboarding process exponentially. However, even if you do register your pet in advance, never leave your pet's paperwork or the airline confirmation notice at home. Be prepared in the event the airline might lose the record.
Pack the essentials for your pet. Bring a leash, carrier, water dish, food bowl, snacks, toys, blankets, and anything else your furry friend can't live without. This is a vacation for them, too! Since you have committed to bringing them, make sure it is an enjoyable experience.
Avoid feeding your pet a few hours before the trip. Be prepared to give them water and a small dish of food soon after the plane lands if you are concerned about their nourishment and hydration.
Research your airline's requirements for in-cabin pet carriers. Most airlines have specific measurement requirements that you must abide by. Check the policies online before shopping for a pet carrier.
If possible, bring your pet in the cabin during your flight. The cargo hold is not safe for all breeds and you should check with your airline's cargo rules about which breeds are safe to ride in cargo. You can read more about what dog breeds are not allowed to ride in the cargo hold on the American Veterinary Medical Association website. Even if your pet is allowed to ride in cargo, they will be calmer in the cabin with you. Unless you have a dog who barks and will disrupt the flight, strongly consider keeping him or her with you for the duration of your flight. 
If your pet must fly in the cargo hold…

Take extra precautions to keep your pet safe and comfortable. Pack their favorite toys and a warm blanket in their carrier. The cargo department is not always temperature controlled. If you are traveling during the colder months, perhaps put a small sweater or jacket on them as well.
Use direct flights. This minimizes the time your pet is in the air and reduces frequent changes in environment, which can be stressful to animals. Additionally, direct flights eliminate the risk of being separated from your pet during a layover.
Notify the flight staff of your animal's presence in the cargo hold. The captain and flight attendants will likely be able to help keep your pet safe and comfortable, while also keeping your mind at ease.
Label your pet's carrier just as you would your luggage. Make sure there is a visible tag securely fixed to the carrier with your contact information in the event it is lost or misplaced.
Now that you have these helpful tips for traveling with your pet, you can decide whether or not it is practical and safe to bring them along. If you do choose to bring your furball on vacation, make sure to always keep your pet safe, be considerate of others while you travel, and above all make sure your pet has fun with you!
Get started planning your vacation: Book one of our pet friendly rentals!
If you have traveled with your pet, share your helpful travel tips below! Bonus round: share a photo of your furry friend on vacation!