Hawaii… just the word brings a sense of ease and relaxation as you visualize crystal blue oceans, swaying palm trees and a warm tropical breeze on your skin. One of the most common reasons people make the decision to purchase a timeshare is to have the promise of an idyllic Hawaiian vacation in their back pocket. It's not just the unparalleled beauty of each island, it's also the wide variety of activities and attractions which keeps travelers returning year after year. Maui, Oahu, Kaui, the Big Island; each Hawaiian island has its own unique signature beauty. Timeshare rentals are able to offer spacious accommodations featuring kitchens, multiple bedrooms, and even villa options that allow families to vacation in higher levels of comfort and luxury than found in standard hotels. Many of our members' timeshares are among the most popular places to stay on the islands!
Hawaii—The Big Island
Aptly named "The Big Island", there is so much to see and do on the biggest of all the Hawaii islands. Despite it's geographical grandeur, the population is small in correlation with roughly only 200,000 inhabitants. Visit Volcano National Park (home to Kilauea, one of the world's most active volcanos) where the effects of its recent eruption can be gazed upon from a safe distance. With 8 different climate zones each within a few hours of driving time, vacationers have their pick of sunny beaches, lush fern forests, lava fields, or wintery plains.
Browse our timeshare rentals on the Big Island!
Maui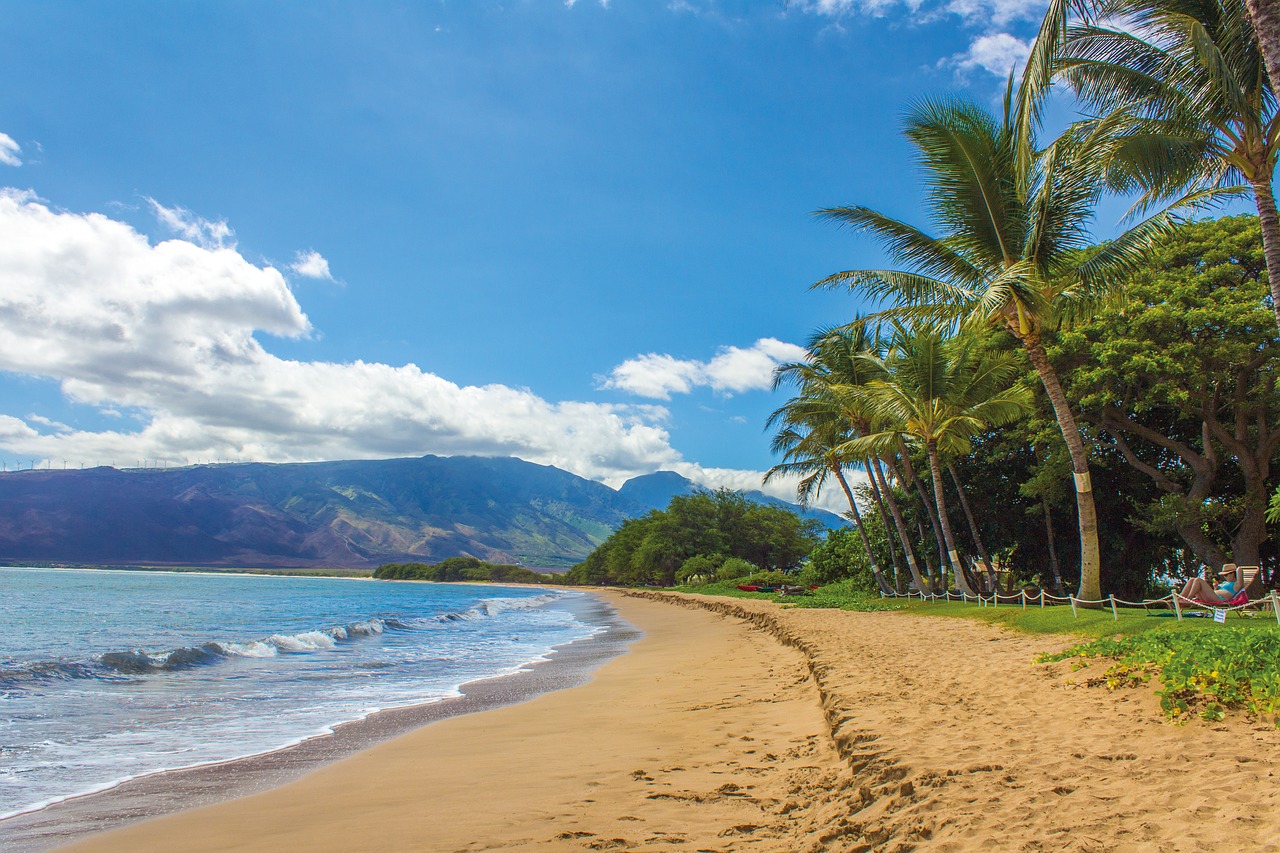 If your kids are itching to see a volcano, Maui is also a viable option, with it's own volcano named Haleakala. Though not active, its summit offers one of the most exciting places in the world to stare at the stars, and experience breathtaking sunrises and sunsets. If you're looking for a physical challenge, try biking to the top and back! Many locals and tourists alike gather at the beaches to watch migrating humpback whales in the winter. Maui's spectacular beaches are home to a surplus of water activities, exceptional hiking opportunities, delicious dining, and ultimate relaxation.
Book a gorgeous timeshare on Maui!
Kauai
Popular for its natural beauty and laid-back vibe, Kauai is a favorite of many vacationers looking to relax. Surfers and thrill-seekers come from afar to catch Kauai's waves, snorkel, dive, take helicopter rides, go sports fishing, ride horses, and more. Also beloved by hikers for its many trails, the Na Pali Coast offers rugged adventure and breathtaking views. Be sure not to miss the Hawaii Movie Tour, where you'll see famous settings for Hollywood films such as Jurassic Park, South Pacific, and Blue Hawaii.
Start planning your vacation to Kauai!
Oahu
The original Hawaiian island for tourists, Oahu offers a rich experience filled with culture and history. Oahu is also where many first time island visitors choose to start their tour. Of course the beautiful beaches and scenery attract travelers, but a unique attraction specific to Oahu is the Pearl Harbor National Memorial. This moving tribute to the military members lost during World War II brings families from around the globe to experience history in reverence. Also home to the iconic Waikiki Beach area, vacationers can easily rent a car and drive to the gorgeous North Shore for a day trip.
Find a beautiful rental on Oahu!
No matter which island you choose, it is safe to say that you won't be disappointed with your next Hawaiian vacation.
Interested in owning your own piece of paradise?
Owning a timeshare provides a comfortable home base for your many future adventures! Check out our amazing Hawaii timeshare rentals available for resale. You and your family will make lasting memories, and like everyone who visits Hawaii, you will want to return again and again…and again!