When can you visit Aruba again? Here are the latest coronavirus updates regarding our members' most popular destination: Aruba.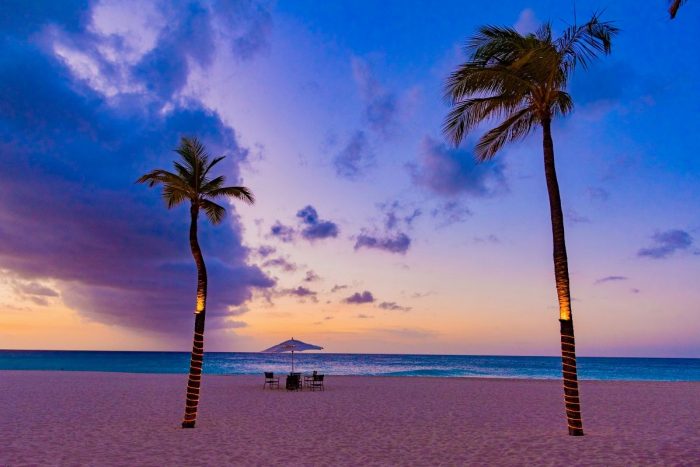 As many of our members are anxious to begin planning their beloved island vacations again, here is the latest news update from the Aruba Tourism Authority regarding the measures Aruba has put in place, including travel restrictions as a result of COVID-19.
On May 8th, the Government of Aruba announced a tentative re-opening of the borders for inbound travel, set sometime between June 15 and July 1, 2020.  The re-opening target date is of course subject to change at any time depending on new developments. The government urges travelers to contact resorts and airlines directly for updates regarding the details of their particular travel plans.
The Government of Aruba has also shared the following updates regarding restrictions on the island. All the below measures will be in effect until further notice:
Shopping malls, cinemas, churches, gyms, and outdoor sporting activities may open under strict protocols.
Starting May 25 2020, outdoor restaurants, barbershops, beauty salon, and child care facilities may open.
The country continues to adhere to a daily 12am – 5am curfew, for all residents and tourists. This curfew extends to public transportation and taxis.
All establishments will close by 10 pm daily, except for the pharmacy on call which remains open for 24 hours.  

The open pharmacy location switches daily amongst pharmacies across Aruba. Please check with your hotel to confirm which pharmacy is on duty on the day.

Casinos, massage parlors, spas, bars, and nightclubs will not open yet. 
For more information on government protocols visit arubacovid19.org
For more information on ongoing schedule changes of carriers operating to and from Aruba's Airport in the future, please also visit airportaruba.com.
For visitors displaying symptoms of the coronavirus, please call Aruba's COVID-19 Hotline: (+297) 280 0101.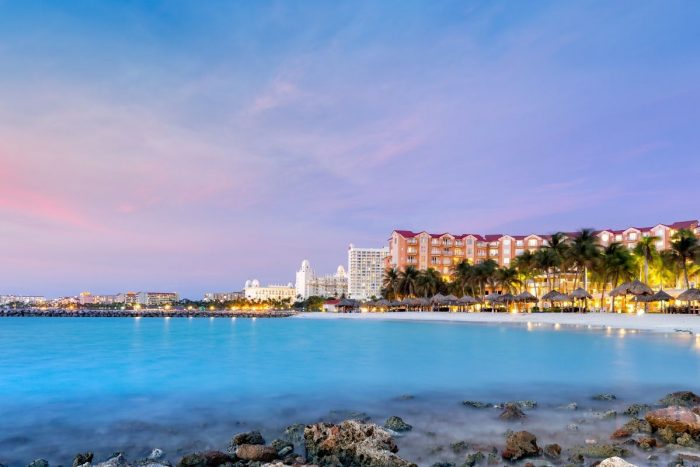 Aruba.com has produced a special happiness video to give those at home a taste of the beautiful island before they can visit Aruba's shores once again.