From Breckenridge to Steamboat, here's the run-down on what travel looks like for visitors in our favorite Colorado mountain towns.

The state of Colorado is under a Safer at Home in the Vast, Great Outdoors Public Health Order. As such, visiting mountains and outdoor areas are acceptable within the current state ordinance.
With these safety precautions and social distance regulations in place, most of the state's mountain towns are welcoming visitors! Read through the most recent updates in these mountain towns and find a beautiful Colorado rental for a late summer road trip.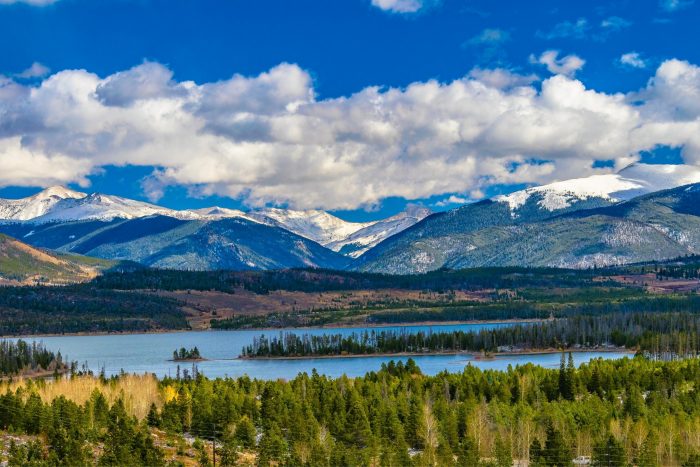 The Town of Breckenridge is following the direction of the CDC, CDPHE, and Summit County Public health. Since early June, the iconic Main Street has been closed to vehicles and converted into a temporary open-air pedestrian walking mall. This conversion has allowed for extra breathing room for guests of the area. Additionally, the Core of Breckenridge is a mandatory mask zone, in which facial coverings must be worn at all times–both indoors and outdoors.
As of June 1, all Breckenridge Grand Vacations resorts, including Grand Timber Lodge, Grand Lodge on Peak 7, were reopened. The resort collective has initiated a new policy called BGV Shines;a safety promise that all guests must sign upon arriving for their stay.
Hyatt Main Street Station and Marriott's Mountain Valley Lodge are also open for tourists, with new COVID regulations set in place and masks required in all public hotel areas.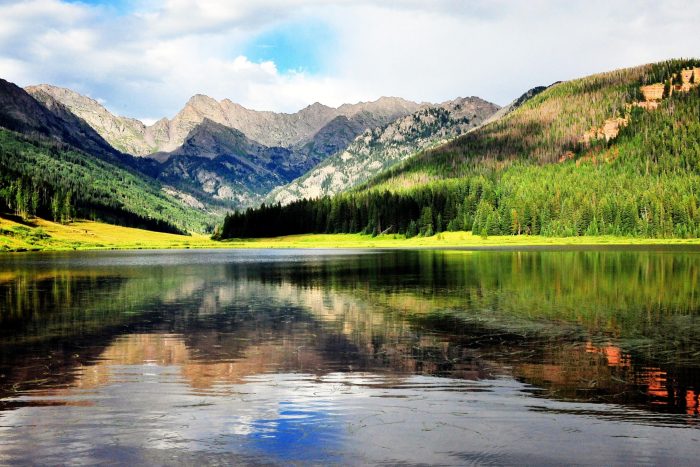 The latest update to the Eagle County Public Health Order requires customers and guests to wear face coverings when entering any place of business or public indoor environment, and requires all individuals to wear face coverings in public outdoor spaces when less than 6 feet of physical distance from non-household members is expected to continue for 15 minutes or longer.
Additionally, Eagle County has stressed the following Five Commitments of Containment upon both citizens and guests:
I will maintain 6 feet of social distance

I will wash my hands often

I will cover my face in public

I will stay home when I am sick

I will get tested immediately if I have symptoms
The Ritz-Carlton Club, Marriott's StreamSide at Vail, and the Westin Riverfront Mountain Villas are all open to guests, although Marriott is strongly urging guests to utilize their travel guidance page with updated advisories for their territories.
The Christie Lodge is also open and is following all COVID-19 safety and cleaning protocols.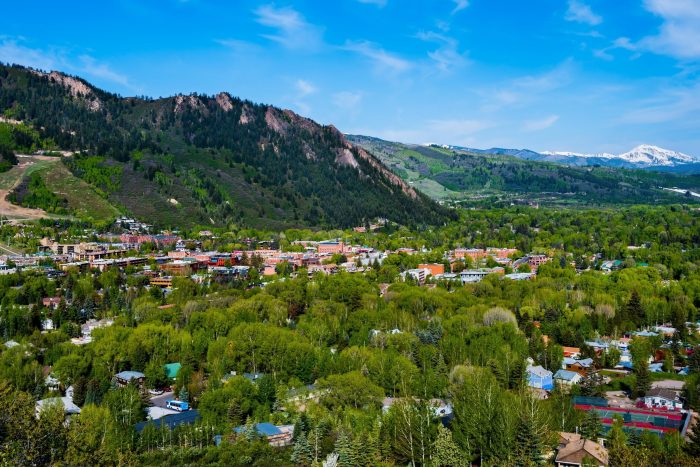 Aspen City Council is mandating face coverings must be worn at all times when inside a place of business, as well as on public transportation. Face coverings must also be worn indoors and outdoors in public places within Aspen's Mandatory Mask Zone, or wherever a six-foot distance cannot be maintained from others. Like Eagle County, Pitkin County is also enforcing the Five Commitments To Containment.
On July 29, AspenSnowmass.com released the following safety statement:
"Please come and enjoy the clear air, wide open spaces and freedom our mountains have to offer, but remember that we are still operating in a pandemic. While we will do everything possible to provide a safe experience, each of you has a responsibility to do the same. Hit the bike trails, explore the Lost Forest, soak in the views, but please do so while respecting local health and safety regulations.

The City of Aspen has recently established a mandatory face mask zone … In addition, masks are required while inside and in congested spaces at all mountain and base area facilities… We are at high altitude and our hospitals have limited facilities, so, please, if you are sick, at risk, or unwilling to follow guidelines around mask wearing, hygiene, and distancing, we ask that you save your visit for another time."
Regarding Aspen's timeshare resorts, it appears that the Ritz-Carlton Club, Hyatt Grand Aspen are open to guests at this time. The resorts are enforcing facial coverings, social distancing, and upholding Marriott's new Commitment to Clean policy and Hyatt's Care & Cleanliness Commitment.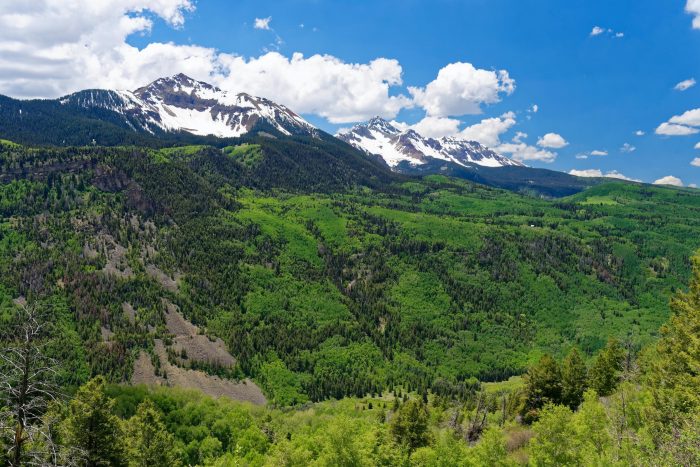 Telluride is open to guests and has adopted many safety protocols to keep guests and residents safe and healthy. In return, the city asks that travelers do their part by respecting their community guidelines and taking the following measures while visiting:
Wear face coverings in public places, and outdoors when you are unable to maintain six feet of physical distance. Face coverings are required in indoor public areas in the Town of Telluride.
Maintain physical distance of six feet.
No group gatherings over 10 people
Wash your hands frequently
If you experience symptoms, call the medical center immediately at 970.728.3848
The Fairmont Heritage Place is accepting guests and proud to practice the ALL Stay Well safety procedures.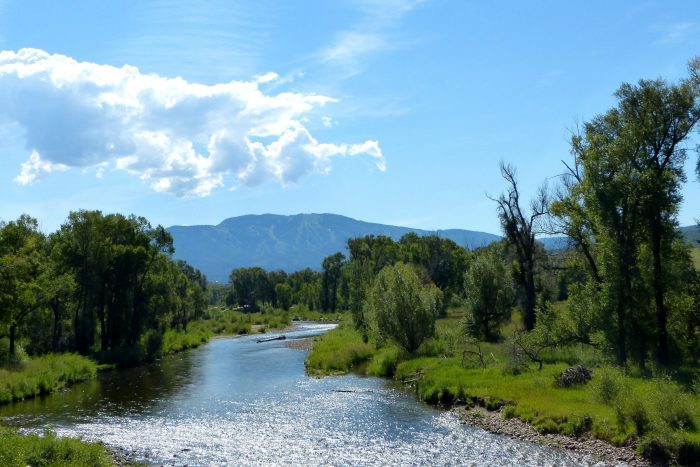 Routt County currently has a public health order to contain the spread of the COVID-19 virus which outlines strict protocols for retailers and restaurants to keep residents and guests safe. The local public health order includes a site mitigation plan and a self-certification form for events. In addition to face masks and social distancing, many local businesses in this area are requiring guests to make reservations in advance so that they may contain the number of individuals in an establishment at any given time.
The Sheraton Steamboat Resort Villas is open to guests, and even their pool is open—although you must reserve a space in advance. The hot tubs at the resort remain closed at this time, and face masks are required in all hotel public areas.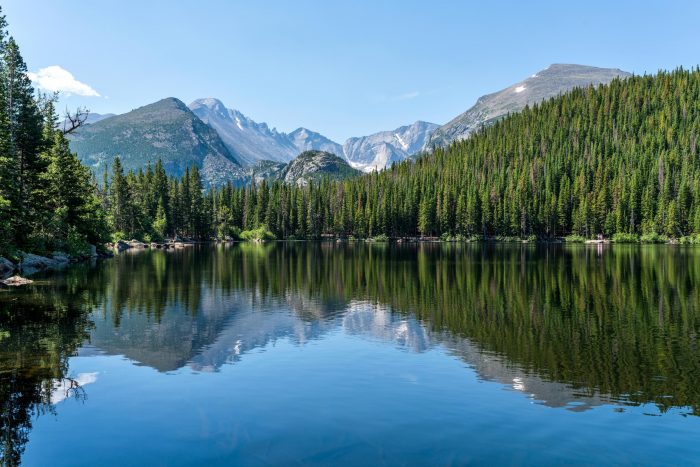 Tags: colorado resorts, colorado timeshares, covid, covid travel, COVID-19, mountain resorts, mountain timeshares, post covid, redweek, redweek vacation rentals, timeshare vacation, travel alert, travel alerts, travel restrictions, vacation rentals, vacation rentals by owner


Categorized in: mountain resorts, Travel Alerts