You've probably seen the headlines by now. With COVID-19 vaccine eligibility rapidly expanding and travel restrictions easing up, the travel industry is already fully immersed in a post-pandemic boom. According to a recent Destination Analysts Study, more than 75 percent of American travelers will take at least one trip in the next three months. Not only that, but a record 88 percent of Americans have at least tentative travel plans for the upcoming months. 
But what does the vaccine mean for family travel in 2021? Is a safe family vacation possible during COVID? There's still a lot of confusion concerning how to travel responsibly, even in a post-COVID world. The experts agree that whether you go on a vacation with your family this summer comes down to calculating your safety risks, assessing circumstances, and making responsible choices. We've gathered some family travel tips, info and resources that should be kept in mind when you start planning trips this year. 
How Can I Travel Responsibly With My Family During COVID?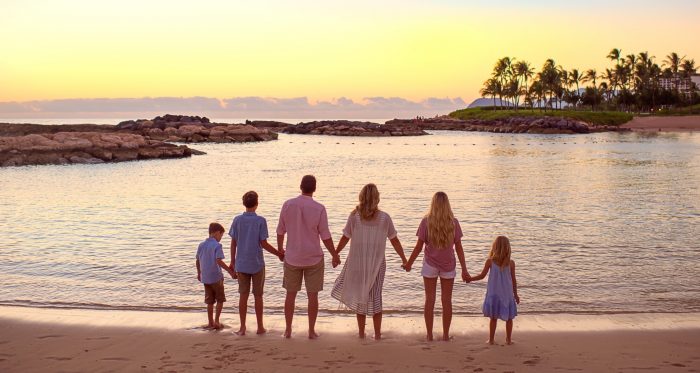 OK, so you've made the decision to travel with your family in 2021. How can you vacation in the most responsible way possible? Here are some COVID family travel tips to keep in mind. 
Consult The Experts: As always, the CDC website is your most up-to-date online spot for tips on how to protect yourself and others from COVID-19 during your travels. Bookmark it!
Know That The Basic Protocols Haven't Changed: All the safety practices that were drilled into us in 2020 are still essential — even if you're fully vaccinated. Wear your masks in public places and on public transportation. Do your best to social distance and stay six feet apart from others. Avoid crowds and poorly ventilated spaces. Keep washing those hands and using sanitizer (at least 60 percent alcohol). Self-monitor for any Covid symptoms. Get more COVID-19 safety tips. 
Get Tested: If traveling with unvaccinated kids, the CDC recommends that you get them tested for COVID 1-3 days before your trip. Good to know: Pfizer and Moderna are moving ahead with COVID vaccine trials for kids as young as six months old. 
Educate Your Kids: Since kids aren't eligible to be vaccinated yet, it's vital that they know how to behave while traveling. The CDC has a good guide for having these important conversations about COVID. 
Stay On Top of Travel Regulations and Restrictions: Things changing fast. It's your responsibility to know the specific regulations and restrictions of your chosen destination. A good resource is TravelPulse, which regularly updates its COVID-related destination info. You can also consult the U.S. State Department's country-specific COVID recommendations for international trips. 
Avoid Places Where COVID Rates Are Still Growing: COVID is still a going concern — and you don't want to contribute to its spread. Before you choose your destination, ensure that it's not a pandemic hotspot. You can compare all states' rates via Johns Hopkins University and keep tabs on the CDC's COVID data tracker by state. 
Choose Travel Options With Less Crowds: When deciding where to travel during COVID, it's still a good idea to avoid destinations and attractions that will force you into close quarters with large groups. Where can a family travel during COVD? Low-key timeshare resorts with contactless check-in and check-out are among the best places to travel during coronavirus. Consider booking suites with their own kitchens so you can prepare your own food. Pick a vacation that allows you to spend as much time as possible in the great outdoors. 
Make Emergency Plans: If you're traveling with unvaccinated kids, consider investing in a travel insurance service like Medjet Horizon, which guarantees transportation for you and your family to the hospital of your choice for inpatient care. It's a good option for worst-case scenarios when a family member becomes sick. 
As you can see, family travel during COVID in 2021 is still complicated — to say the least! But with the right precautions and practices, you can do it in a responsible fashion.