Timeshare owners take note: After a year of social distancing and lockdowns, Millennials are ready to travel again. A recent survey revealed that Millennials (the age group currently between 25 and 40 years old) are 50 percent more likely than Gen-Xers to travel this year. Additionally, Millennials are 15 percent more likely than Baby Boomers to start vacationing by this upcoming fall. In other words, Millennials are now the driving force behind travel trends in 2021 (and beyond). Below, check out some of the biggest ways that this generation has shaken up how we travel in the 21st century — and what that might mean for the timeshare industry.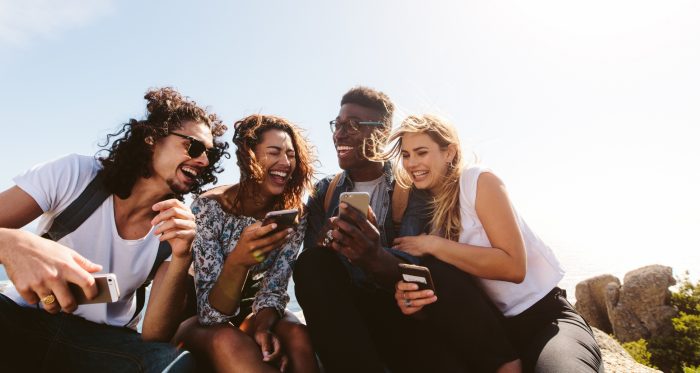 1. Millennials Are Looking For Exclusive + Authentic Experiences (And Food)
Millennials want their travel experiences to be exclusive and unique. Basically, they want to have bragging rights as the first in their group of friends to experience a new destination or activity. A vacation for them is less about rest and relaxation, and more about discovery. As a result, Millennials seek out more authentic experiences than the typical tourist — activities that connect them with the culture and people of a place. A recent study found that for 90 percent of this audience, food is a major draw — more important than museums, beaches, monuments and so on. There's often no better way to get to the heart of a destination than through its local cuisine, whether it's South Carolina's Lowcountry eats or Hawaii's poi. 
Timeshare Takeaway: Swim-up bars and on-site dining are great — but timeshare owners can promote their destinations' unique offerings, too, showing off what makes them special. 
2. The Definition of Luxury Is Evolving
As Millennials grow older, they're accumulating more cash. And they're willing to spend it on travel. But "luxury" means something different to this age group. Previously, upscale travel meant opulent accommodations, high-end activities (golf courses, fine dining, etc.), and glamorous locales. Those types of high-end experiences will remain, but for Millennials, luxury travel can also mean traveling to a far-flung, undiscovered destination. Or it could mean unique accommodations — think "glamping" or eco-hotels. Or it could mean those unusual, authentic travel experiences mentioned above. Millennials are more than willing to shell out their cash in 2021 — some are even calling it the "Revenge Spending" era — but they're looking for alternative ways to go luxe on their vacations. 
Timeshare Takeaway: Millennials may look for different types of luxury experiences on their vacations. But a quick look at Instagram shows that they still love the classics: beaches, pools, and beautiful views — all of which timeshare resorts can deliver. 
3. Millennials = The Social Media Generation
This one is obvious, but it bears repeating. Social media is huge for Millennials. This generation grew up with MySpace, Twitter, Facebook, Instagram and beyond, and they continue to look to social media platforms for travel inspiration, resources, and tips. Instagram is particularly big, with 97 percent of Millennials posting about their trips on the platform. They also follow an array of travel influencers and will often plan trips based on what they see those influencers doing. Traditional media still has a place when it comes to travel inspiration, but increasingly, Millennials are — appropriately — being influenced by the influencers.  
Timeshare Takeaway: With Instagram providing travel inspiration for Millennials (and virtually everyone else), timeshare owners can boost their visibility by using hashtags when they post about their own vacations. Try #TimeshareTravel, #VacationRentalsByOwner, and more destination specific tags. (Oh, and give RedWeek a follow while you're at it!) 
4. Millennials Want To Unplug And Reconnect
Even though they rely heavily on social media, many Millennials are suffering from online burnout. As a result, vacations that encourage unplugging are on the rise among this age group. They want to put away their phones (for a little while at least) and get back in touch with themselves and others. The emphasis is now on reconnecting with friends and family — look for a major uptick in reunions once Covid vaccines are distributed widely. Wellness will also play a big part in future Millennial travel plans, with this generation discovering the benefits of self-care.
Timeshare Takeaway: Timeshare resorts could very well start gaining traction with Millennials soon because of the post-COVID trend towards family reunions and intergenerational travel. 
5. Sustainability Counts
The sustainable travel trend has been on the rise with all demographics in recent years. But Millennials are the first generation to really make it a priority — especially after COVID. Millennials will expect destinations, hotels, and resorts to have eco-consciousness woven into virtually every aspect of their offerings. It goes beyond earth friendliness, too. Being a mindful traveler also includes being respectful towards local communities and cultures. A recent Virtuoso study revealed that younger travelers are becoming more and more aware of their impact on the destinations they visit. 
Timeshare Takeaway: Timeshare owners should be familiar with resorts' sustainability programs — and push for improvements when necessary.