Discover four reasons why timeshare rentals could change your whole outlook on travel.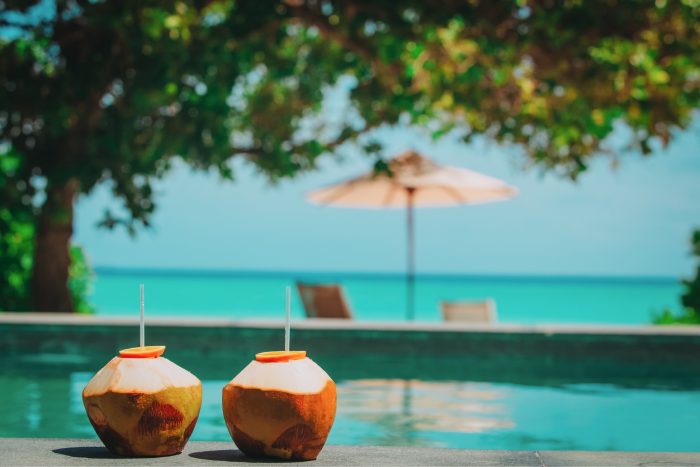 The timeshare world is awash with misconceptions, stereotypes, and stigmas. Try a quick Google search on the subject. You'll see that common questions include:
Is a timeshare a bad idea? 
Are timeshares scams? 
Is a timeshare worth it? 
Clearly, there's some confusion. Timeshare ownership might not be right for you. But timeshare rentals might be the travel hack you've been looking for. Check out four reasons why. 
1. The Best of Both Worlds
Have you ever visited a resort and wished you could move in permanently? That's kind of what a timeshare rental can feel like. You get all the comforts of home in an extraordinary resort setting — the best of both worlds. Timeshare renters have access to prized on-property amenities: spacious open floor plans; on-site activities that are geared toward age or lifestyle; pools, tennis courts, golf courses and more. The common areas are in better shape than hotels because they're privately owned, and residents are more carefully screened. Finally, many timeshares have kitchens with refrigerators, ovens, and microwaves. If you're looking to cut costs, preparing your own food on some nights can bring your overall price tag down considerably. 
2. Almost Endless Options (For Less Cash) 
Maybe you're in the mood for a snowy getaway on the ski slopes. Or perhaps you've got a desire to soak up some tropical sun. Or maybe you don't want either of those things. The timeshare renter has the world at his or her fingertips — the options are almost endless. Working with company like RedWeek gives you access to a large vacation rental portfolio, making it easy to customize your trip, all while retaining the benefits of staying in a private home. Even better, since you're getting rent-by-owner prices, you'll often be paying much less for your timeshare vacation. 
3. The Process Is Risk-Free and Reliable 
If you've ever gotten a headache from trying to navigate a hotel reservation website, you're not alone. The timeshare rental process is simple and streamlined on RedWeek. Just search by location, resort name, or brand, and add additional filters on the results page for unit type, price, and dates. Once you've found the timeshare you're interested in, you'll be put in touch with the owners themselves to work out the details. Using the RedWeek secure online booking system ensures a smooth, safe transaction for both parties. Good to know: According to a resort's website, it may be sold out. But RedWeek often has rent-by-owner inventory that isn't listed on resort sites. When other travelers are out of luck, RedWeek users still have the chance to plan a great trip. That's ideal, since travel is bouncing back in a big way as more people get vaccinated. 
4. Renting a Timeshare Lets You Try Before You Buy
Maybe you're interested in timeshare ownership? It's a big step, but timeshare rentals are the ideal way to "try before you buy." Renting a timeshare is a cost-effective way to enjoy the advantages of living in a resort property without making a long-term commitment. There are no strings attached — no sales pitches, no required tours, no pressure whatsoever. Once you've fallen in love with a specific vacation destination, you may want to "make things official," so to speak. But until then, you can test drive various resorts, finding the ideal escape that works for you. Research has never been so much fun. 
Have more questions? Check out the Redweek timeshare rental FAQ or get in touch.