Fall isn't here quite yet — but we're already looking ahead to holiday travel this year. After a muted 2021, many people are looking forward to a family-and-friend-filled season in some exciting destinations. That's why it's time to get in front of the pack and start planning now.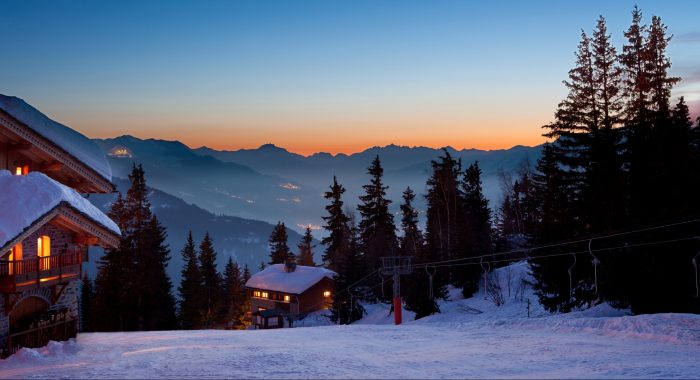 Sooner Rather Than Later
At RedWeek, based on current travel and booking trends, we have reason to believe that November and December travel will be stronger in 2021 than the last two years. With those kinds of numbers in mind, it's essential that you book your flights sooner rather than later if you're thinking about a vacation somewhere beyond your driving distance. "Just as swimsuits are cheapest in the winter and down coats are cheapest in the summer, so, too, are cheap winter holiday flights most likely to pop up now-ish," Scott Keyes of Scott's Cheap Flights recently told The Washington Post. "If you wait until October to book flights, your odds of getting a good deal will be slim." 
And speaking of good deals, we should remind you that booking your vacation resort through RedWeek.com is almost always cheaper than even the "best advertised rates" elsewhere because our rental inventory comes from individual timeshare owners. How does it work? Here's a deep dive into how we make your budget travel dreams come true. 
Smart COVID Planning
The Coronavirus pandemic isn't over yet of course — so it's important to continue being safe and cautious if you choose to travel during the holidays. A few tips and recommendations to keep in mind: 
If you can, drive to your holiday destination instead of flying. Airports and planes are still high-risk zones. 
Avoid indoor dining when possible. This is one advantage that timeshare resorts have over other accommodations — they often feature fully equipped kitchens so that you can prepare your own meals easily while on vacation. 
Stay masked up in public places and practice social distancing. Even if you're vaccinated, the CDC recommends these habits to curb the spread of COVID variants. 
Choose destinations with plenty of open space. In keeping with continued social distancing, you'll want to travel to places where you can spread out appropriately. 
Holiday Travel Inspiration For 2021
Now, the fun stuff. Where do you want to go for the holiday season this year? Here are a few ideas and inspiration. 
Warm Weather Escapes
California's Newport Coast: Located south of Los Angeles on the sparkling Pacific Coast, this upscale enclave offers travelers a marvelous Golden State getaway, with easy access to pristine beaches, a thriving dining scene and some of Southern California's best shopping. Check out RedWeek's Newport Coast travel guide. 
Naples, Florida: Snowbirds flock to this Gulf Coast gem every winter — and it's easy to understand why. Naples' charming old-school downtown gives way to a beautiful beach, where there's more than enough room for everyone. 
Scottsdale, Arizona: When other destinations are freezing, Scottsdale's weather is peaking. Winter in this scenic Arizona city is ideal for recharging your batteries — and its acclaimed spas and golf courses don't hurt either. 
Extraordinary Ski Destinations
Park City, Utah: East of Salt Lake City, you'll find a snow-filled paradise, offering some of the best skiing in the world, 7,000 feet above sea level. If you love bluebird days and fresh powder, Park City won't disappoint.  
Aspen, Colorado: Nestled in the White River National Forest, Aspen offers pure mountain luxury for an unforgettable holiday getaway. Enjoy the world-class skiing during the day, and then explore the innovative restaurants that line the town's streets. 
Breckenridge, Colorado: It's one of Colorado's most beloved ski towns in the winter, but the slopes aren't everything. The vibrant downtown, centered on the town's historic Main Street, overflows with cute boutiques, art galleries, craft beer and cocktail bars and a wealth of dining options. 
Off The Beaten Path Vacations
Myrtle Beach, South Carolina: Get away from it all on South Carolina's picturesque coastline. Myrtle Beach offers a laid-back vibe, authentic Lowcountry cuisine, and plenty of outdoor adventure. 
Sedona, Arizona: There's a whole world waiting to be discovered in Arizona's high desert. Here, you'll discover a mystical landscape filled with craggy red rock buttes, restorative wellness options, and a unique shopping spots. Check out RedWeek's Sedona travel guide. 
St. John, U.S. Virgin Islands: No passport required to get to this secluded tropical paradise. And once you're here, you'll enjoy a sprawling national park, white-sand beaches, and crystal-clear waters offering some of the best snorkeling in the Caribbean. Check out RedWeek's St. John travel guide. 
Don't delay — start planning your 2021 holiday vacation with RedWeek now.