As you may have seen in recent weeks, Disney World kicked off 18 months of 50th anniversary celebrations this month. Now, there's never a bad time to visit "the most magical place on earth" — but with everything Mickey and co. have planned over the next year-and-a-half, you probably want to make plans to experience this special time in Orlando. 
And RedWeek can help you get there — for less! We've just acquired access to almost 600 Disney Vacation Club Vacation (DVC) rentals, offering travelers reduced by-owner prices, which provide more flexibility and lower price-points than consumers can find anywhere else. It's the perfect way to immerse yourself in the Disney World experience.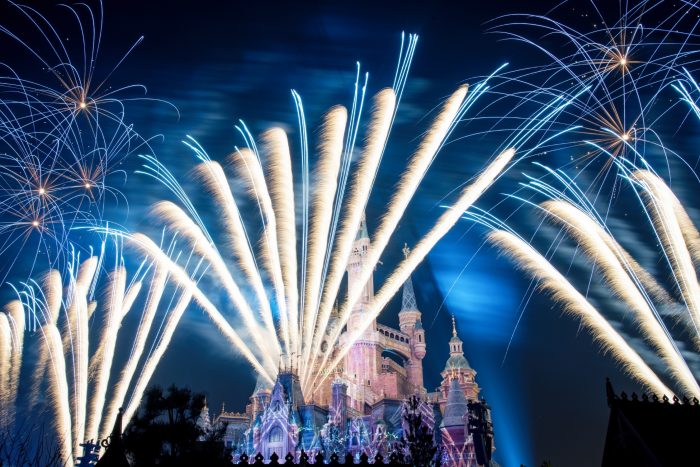 What does Magic Kingdom has planned for its 50th anniversary? A lot. Here are just a few highlights of what's new and what's coming soon at Walt Disney World. 
Mickey's Celebration Cavalcade (Magic Kingdom)
Let's start with the mouse himself — Mickey Mouse, that is. Disney World's iconic figurehead leads the new Mickey's Celebration Cavalcade, taking place daily on Main Street, U.S.A. He's joined by an array of other Disney characters, giving you and your family the chance to get photos and interact with all your favorites. 
Disney Enchantment (Magic Kingdom)
Disney World is already well-known for its fireworks displays. The new Disney Enchantment experience takes things to an entirely new level. This nighttime extravaganza will immerse you in an eye-popping fireworks, incredible projected imagery, and stunning lighting. Find yourself a spot on Main Street, U.S.A. and prepare to be enchanted. 
Harmonious (Epcot Center)
Not wanting to be outdone, Epcot has a new nighttime spectacular, too! Harmonious, which just debuted earlier this month, was created by a diverse group of 240 artists from all around the world. Together, they've developed a mix of lights, music, pyrotechnics, water, and more that simply must be seen to be believed. 
Remy's Ratatouille Adventure (Epcot)
Your younger kids will love this one — but it's great for the whole family. The 4D Remy's Ratatouille Adventure takes you to Paris and shrinks you down to the size of Remy, the rodent hero of  the 2007 Pixar favorite Ratatouille. A fun "culinary caper" ensues, ensuring that you'll want to enjoy the ride at least two or three times. 
Space 220 Restaurant (Magic Kingdom)
You can't eat a meal in outer space — not yet, anyway! The new Space 220 Restaurant at Walt Disney World might be the next best thing. This out-of-this-world eatery is highlighted by an enormous, awe-inspiring panorama of the cosmos, giving you the feeling of floating 220 miles above the earth. It gives new meaning to the phrase "dinner with a view."
TRON Lightcycle Run (Magic Kingdom)
Located in the Magic Kingdom's Tomorrowland, this under-construction roller coaster (slated to open next year) takes its inspiration from the TRON sci-fi film franchise. Like the beloved Space Mountain, the TRON Lightcycle Run will combine high-speed thrills with dazzling, multimedia elements, sending riders zipping through a cybernetic wonderland. Climb aboard and hold on tight! 
Guardians of the Galaxy Cosmic Rewind (Magic Kingdom)
Another ride scheduled to open in 2022, Cosmic Rewind will take Guardians of the Galaxy fans on a wild ride through time and space with Star-Lord, Gamora, Rocket Raccoon, and Groot. Under construction since 2018, it's rumored to be one of the longest indoor coasters ever built. There's no opening date set just yet — but Disney will likely make an official announcement in the next few months… 

The magic of the Magic Kingdom awaits! Check out your RedWeek Disney Vacation Club resort options, and start planning.