Here's a fun fact: When Walt Disney World opened its doors in 1971, admission would set adults back $3.50 and kids a whopping $1. Even if you adjust those prices for inflation, that'd still only be about $24 and $6.75 in 2021. Suffice to say, tickets to the Magic Kingdom and its associated theme parks are much more expensive than that now. But there are still ways to save cash when planning your trip to Disney World during the Orlando attraction's 50th anniversary celebrations over the next year-and-a-half.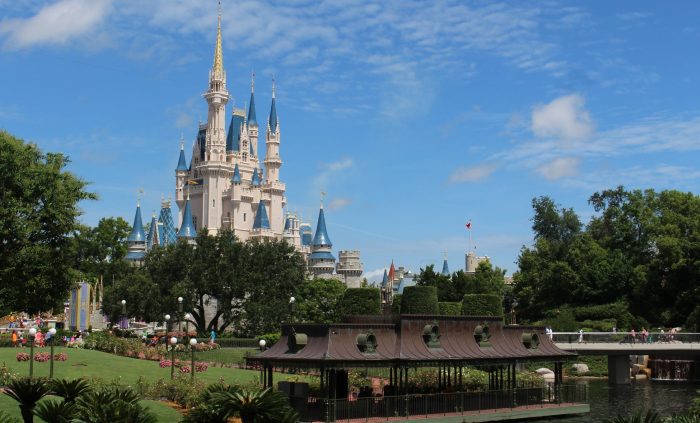 Hack #1: Unlock the RedWeek Advantage
Disney World's 50th anniversary only happens once — so that's why RedWeek is excited to be able to offer travelers incredible new deals at close to 600 Disney Vacation Club resorts. This fresh inventory – like all of RedWeek's inventory — is offered at drastically reduced prices when compared to rack rates at resorts. Need an example? RedWeek recently had a rental at Disney's Villas at the Grand Floridian, which is Disney's Flagship resort. The renter paid $1,192 for three nights in a Lake View Deluxe studio. Had they booked through Disney, the same reservation would have cost $2,950. Find out which Disney Vacation Club resort is right for you. 
Hack #2: Skip the Overpriced Food
If you've ever been to an amusement park, you've probably paid exorbitant prices for food. Hey, when the kids get hungry (and cranky!), you don't have much choice in the matter. But don't worry — there are some good workarounds that can save you plenty of cash. 
Use Your Kitchen: If your rental unit has a kitchen (many of them do), you can skip a good deal of that costly eating out. For ingredients, make use of delivery services like Walmart, Amazon Prime Now, Instacart or even UberEats and Doordash, which now deliver some groceries. Enjoy a relaxed breakfast in your room before heading out to the parks for the day. By keeping basic snacks in the room, you can even enjoy milk and cookies before bedtime.
Join Restaurant Loyalty Programs: Restaurant loyalty programs like Landry's Select Club and Levy Preferred can be a great way to earn rewards on meals on Walt Disney World property. With Landry Select club, you get priority seating and after earning 250 points (1 point per $1), you get a $25 credit on the card that you can use toward your next meal. Good to know: Landry also gives bonus credits for your birthday! 
Grab Some Discount Cards: Discount gift cards for Disney, along with non-Disney owned restaurants can be purchased at Sam's Club, Costco, and Target (with a Red Card), providing a nice discount on dining. When using gift cards, you can pre-pay for your meals and Disney souvenirs — a good way to stay within your budget. Say goodbye to those post-vacation credit card bills! Also, AAA members can get slight discounts on Disney theme park tickets and meals at some non-Disney restaurants.
Eat in Orlando: Orlando is packed with family friendly (and budget-friendly) restaurants. Take some time away from the theme parks, explore, eat, and save. 
Hack #3: Find the Free Stuff
Not everything in and around Disney World costs money! During your trip, take advantage of the fun, free stuff. 
Catch a Movie: Many Disney resorts offer free outdoor movies once the sun goes down. These are a great opportunity to prepare a picnic and enjoy a relaxing family dinner under the stars. Depending on where your resort is located, you may even see some fireworks too!
Join a Sing-along: Disney's Beach Club Resort and and Disney's Grand Floridian Resort both offer Sing-along campfires that are free to all Disney Resort guests. 
Stroll the Boardwalk: Disney's Boardwalk area has free entertainment in the evenings. There are fantastic street performers, carnival-style games, and fun food as well. 
Take a Tour: Many Disney Resorts offer fun/free tours that can provide little-known facts and history about the Disney resorts. Reservations aren't necessary, so just check with the resort front desk to see what's happening during your stay.
Discover Free Things to Do in Orlando: Ranked one of USA Today's No. 1 most affordable vacation destination among top U.S. cities, Orlando is packed with things to do that don't cost a buck. Universal CityWalk offers dance parties set to live DJ sets and splash areas for kids when you need to cool off. Spend some time in the fresh Florida air at one of the city's many parks — the 43-acre Lake Eola Park is a great option. 
Start planning your budget Disney World vacation with RedWeek now!