The Magic Kingdom is calling! In October, Disney World kicked off a whopping 18 months of celebrations in honor of its 50th anniversary — so there's never been a better time to plan a visit with Mickey and his friends. We're celebrating, too. RedWeek just added nearly 600 Disney Vacation Club (DVC) resorts to our inventory at reduced by-owner prices, which provide more flexibility and lower price-points than you can find anywhere else. Ready to start planning? Here's how to make your Disney vacation dreams come true.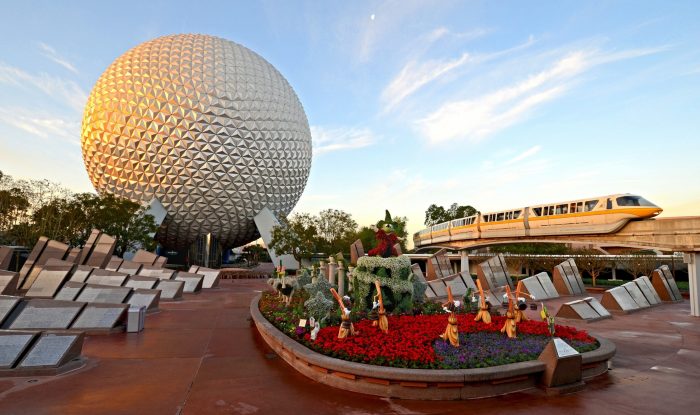 1. Book with RedWeek
With more than 600 Disney Vacation Club resorts available NOW, booking your Disney World vacation with RedWeek is a no-brainer. You've got plenty of options, with a variety of length options, including seven-night stays, but also as short as two-three nights. These DVC vacation rentals are vacations booked by DVC owners, and all are offered at unbelievable discounts compared to retail (rack) rates. In many instances, the resorts are sold out during the periods we have inventory – and it gives RedWeek members the opportunity to enjoy the magic of Disney and greatly reduced rates. *Bonus: DVC guests now get 30 minutes of early entry to all four Walt Disney World theme parks, every day.
2. Be Smart with Your Budget
If you've booked your Disney Vacation Club Resort with RedWeek, you're already ahead of the game with this one. But there are many more ways to save cash on your Magic Kingdom vacation.
Make Meals in Your Suite: If your accommodations have a kitchen, skip the pricey food within the parks and eat in. You can even get groceries delivered via such services as UberEats and InstaCart. 
Take Advantage of Free Stuff: Many resorts have an array of fun and free activities, including movie nights under the stars, sports facilities, and interesting tours. There are also plenty of free things to do in Orlando
Buy Discount Cards Beforehand: At your local Sam's Club, Costco, or Target, you can pick up discount cards that will save you money on food and souvenirs at Disney World.  
3. Plan Ahead for Maximum Fun
Disney World rewards those who plan ahead — especially now, with COVID-19 protocols changing the way that you may have experienced the attraction in years past. For updated regulations, visit this page. Remember that a park reservation must be made for each day of entry. If you have a multi-day ticket, you will still be required to make a park reservation for each date of your visit. You should go ahead and make your park reservations as soon as you purchase your tickets. 
Lastly, maximize your time and you'll maximize your fun. And there's an app for that! The My Disney Experience app lets you build a personalized itinerary based on your interests and favorites, gives you time-saving access to popular attractions and dining, lets you track the wait times for your top experiences. 
4. Explore Orlando — Beyond the Theme Parks
Disney World and the other theme parks are obviously the main attractions. But don't miss out on the other great experiences you can have while on vacation in Orlando. Get away from the crowds in the pristine natural wonderland that is Blue Springs State Park, where you'll have the chance to encounter manatees, eagles, and ospreys. Go on a shopping spree at the Mall at Millennia, a retail destination with more than 150 shops and restaurants. Hit downtown Orlando for a laid-back brunch — Maxine's on Shine is a spot beloved by locals and visitors alike. For more, check out RedWeek's Orlando travel guide.  
5. Have a Little Adult Time
If you're traveling with kids, remember that this is your vacation, too. Take advantage of supervised kids' activities at your resort and have a date night (or a date afternoon, if that works better). Park Avenue is a great spot to get away from the kids' stuff, with fashionable boutiques, charming sidewalk cafés, and some of the city's very best restaurants. Or take advantage of Disney World's indulgent spas, where rejuvenation is always within reach. 

Start planning your perfect Disney World vacation with RedWeek now.